'E.T. galw adref': Elliott speaks Welsh
"Mae Elliott yn siarad Cymraeg?!" (Elliott speaks Welsh?)
"Well, yes... well, no... Not Elliott - the actor who played him - Henry J. Thomas Jr."
"Really?"
"Yes... well, I think so... hang on, I'll find out."
That was essentially the gist of a conversation I had in August 2012 with a colleague of mine at the independent TV company I then worked at. We were making a Welsh learners' series for S4C called Hwb.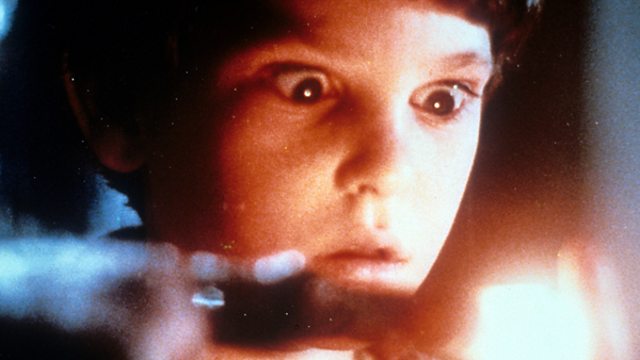 Henry Thomas in E.T. The Extra-Terrestrial, 1982. Photo: Universal/Getty Images
I'd read somewhere - in the dim and distant past - that Henry Jackson Thomas Jr of Los Angeles, California - formerly the young actor who left Steven Spielberg in tears during his E.T. the Extra-Terrestrial audition - spoke the language of Heaven.
So I Facebooked him.
And waited.
And at some point between August and December, I forgot about it.
Then, on 22 December 2012, Henry phoned home (well, he replied, anyway):
Dear Owen,
Hi, sorry to have let this email go unanswered for so long. I speak a little Welsh although I admit I am very rusty as I've had no one to speak with for quite some time. I will check out Hwb and see if I'm able to pass myself off as mildly fluent. If there is still any interest on your side of things, please let me know?
Hwyl,
H.
And that's where it came to a halt. Because I joined the BBC a few days later, and among everything, totally forgot about Henry.
Until now.
Who'd have thought Elliott from E.T. spoke Welsh - however rusty?
This led me to ask - how many famous - yet unexpected - Welsh speakers can we think of?
I put the question out to Twitter.
It invoked a few hilarious responses - typically from former Wales Rugby Union and League international, Gareth Thomas: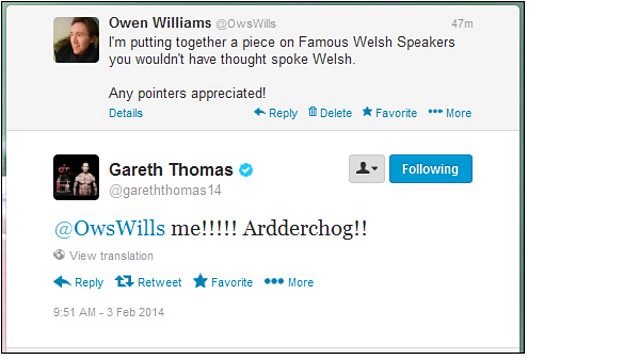 Gareth Thomas' tweet
I was also reminded of Deiniolen-raised, British cycling coach, Sir Dave Brailsford.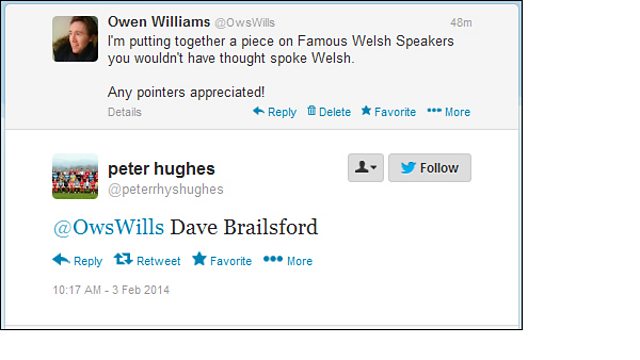 Peter Hughes' tweet
Further trawling revealed some other names. So, here's a list of well-known folk you may not have realised spoke Welsh, but somewhat bemusingly, do!
World Wrestling Entertainment is a global machine. Admittedly, it seems to me to be the domain of young men with too much time on their hands, but Mason Ryan (also known as Barri Griffiths of Tremadog) has managed to hone a career out of it. 'Barri 10-foot', as he was known on this side of the Atlantic, trained under the late great Orig 'El Bandito' Williams, and now seems destined for transatlantic superstardom.
Ceiri Torjussen - the Emmy-winning Los Angeles-based TV and film-score composer and arranger. Which of his Hollywood movie credits would you know? Die Hard 4.0? Hellboy? Underworld: Evolution? Scary Movie 2? Repo Men? Terminator 3: Rise of the Machines? He's a bit famous, is Cardiff-born Ceiri!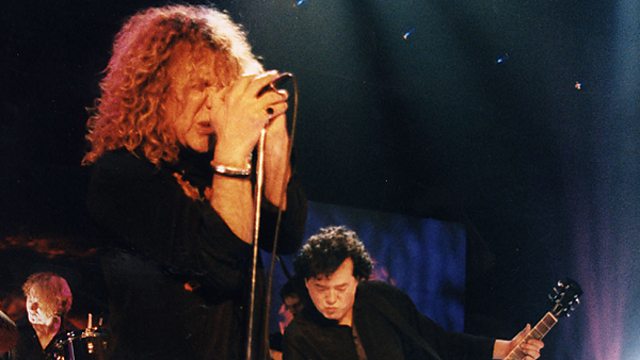 Robert Plant performing with Jimmy Page on Top of the Pops, 1998
Robert Plant. Yes, the Led Zeppelin frontman (it seems) learned Welsh in 1973, after buying a sheep farm in the tiny hamlet of Aberllefenni, between Machynlleth and Dolgellau. Although it seems Plant's family history in the area stretches back a little further - as he and Jimmy Page would stay at his family's holiday cottage in the early seventies. Bron-Yr-Aur - reputedly just off the A493 from Machynlleth to Aberdyfi - was where Plant and Page composed two songs named after the farm - Bron-Yr-Aur Stomp and, yes, you guessed it - Bron-Yr-Aur.
George North, Wales and British Lions international. George was born in King's Lynn, Norfolk and raised in Rhoscolyn, Ynys Môn, where he attended Ysgol Uwchradd Bodedern (I'll be honest, I really didn't know he spoke the lingo!).
Then there's Cincinnati, Ohio native, Professor Jerry Hunter. He's not exactly Hollywood, but he's worth seeking out! Jerry was crowned winner of the Prose Medal at the 2010 National Eisteddfod of Wales for his Welsh-language novel, Gwenddydd. A more unlikely mix of accents you'll rarely hear - a broad American drawl when speaking English, and a Bangor twang when speaking Welsh - quite something!
Dydd Gŵyl Dewi hapus to one and all – but particularly to the aforementioned siaradwyr Cymraeg!