Could these 10 musicians bring Welsh folk to the masses?
You may remember my blog post back in November about a new project by Wales' folk development agency, Trac, to forge a road between modern listeners and the long heritage of the country's folk music.
The 10 in a Bus venture was launched in November and was a search to find 10 musicians from any genre to compose new music rooted in the Welsh folk tradition.
Applications closed earlier this month and now Trac has announced the names of the people it has chosen to carry out the task.
As was Trac's aim, the group represents a range of musical backgrounds and will bring all kinds of influences, including rock, pop and indie, to the creative process.
And the collection of instruments they can play is simply mind-boggling – it includes violin, trumpet, harp, cello, flute, bodhrán (Irish frame drum), horn, ukulele, guitar, Javanese gamelan instruments and the musical saw.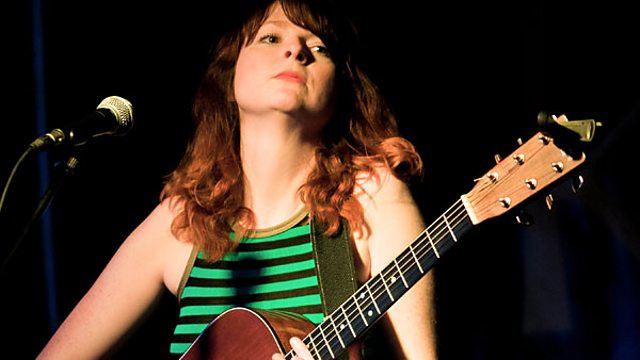 Lleuwen Steffan
The musicians who will be working on 10 in a Bus include professional harpist Gwen Mairi Yorke who grew up in a Welsh-speaking home in Scotland, former circus performer, violinist and musical saw player Francesca Simmons and Gwilym Bowen Rhys from the rock band Y Bandana, who has also set up an alternative folk group called Plu with his two sisters.
More traditional folk influences will come from Huw Evans, a folk singer, flautist and composer from Neath who attended The Big Experiment - Wales' annual folk school - in 2010 and has performed in Wales, England and Canada, and bodhrán player and soulful Welsh singer Catrin O'Neill.
The group also features the winner of France 3 TV's Album of the Year award Lleuwen Steffan who has won awards for songs she has written in Breton; multi-instrumentalist Craig Chapman; Them Lovely Boys fiddle player Mari Morgan; percussionist Leon Ruscitto, who has accompanied Alexandra Burke and Steps as well as performing with his band The Provocateurs; and cellist and composer Ellen Jordan, who has acted as artistic director on a number of events, including a Javanese gamelan wayang, or shadow puppetry play, based on the Mabinogion story, Culhwch ac Olwen.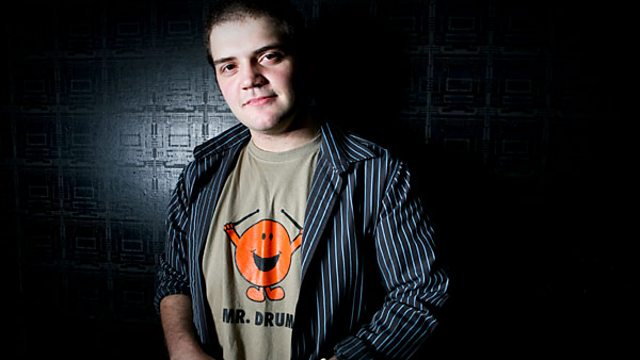 Leon Ruscitto
The musicians are aged between 20 and 37 and will join together to research the genre's roots by visiting the sound archives in St Fagans and the National Library's music collections, as well as meeting some of Wales' 'tradition bearers' and ethnomusicologists.
They will then go on a writing retreat at Tŷ Newydd, Llanystumdwy, to compose new work that also draws on their research into the traditional material before recording an album and taking their music on tour around Wales, and possibly other countries, in 2014.
The idea is to reinterpret Welsh traditional music, capture its essence and communicate what is relevant about it to a new audience of listeners.
Craig Chapman, who is from Aberdare and is a member of Replaced by Robots, was selected as one of the 10. He said: "I'm really looking forward to adding a modern edge to our Welsh folk music, but not forgetting the traditions and heritage that is so passionately embedded in our respected folk scene."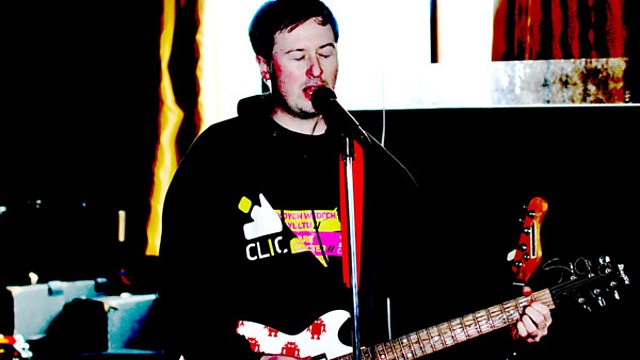 Craig Chapman
The project is being led by Angharad Jenkins of Trac, who is herself in the Welsh folk group Calan.
She said Trac is delighted with the pick of musicians and the different influences they will bring to the project.
"The aim of this project is to reinvigorate Wales' music traditions in a new and creative way and I have no doubt that these 10 musicians are the right people for the job.
"And with the world music trade fair WOMEX coming to Cardiff in October this year, 10 in a Bus will really help to put music in Wales in the international spotlight."
For further information on 10 In a Bus, visit Trac's website trac-cymru.org.