More severe weather on the way
Yet another deep Atlantic low brought more heavy rain, showers and gales over the weekend. Exposed coasts and hills in the south and west bore the brunt of the severe gales.
Mumbles Head in Swansea recorded gusts of 79mph on Saturday and 77mph on Sunday. Even inland gusts between 50 and 60mph were recorded, 75mph near Capel Curig in Snowdonia and 70mph at Lake Vyrnwy in Powys.
There was some snow too on high ground including the Brecon Beacons and on lower levels this morning with snow settling in parts of mid, north and north east Wales.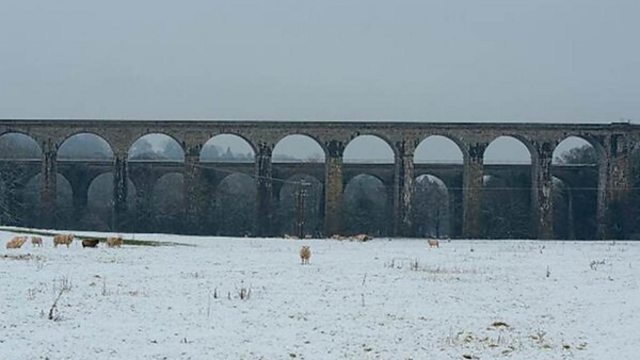 Chirk Aquaduct by Mark Roberts.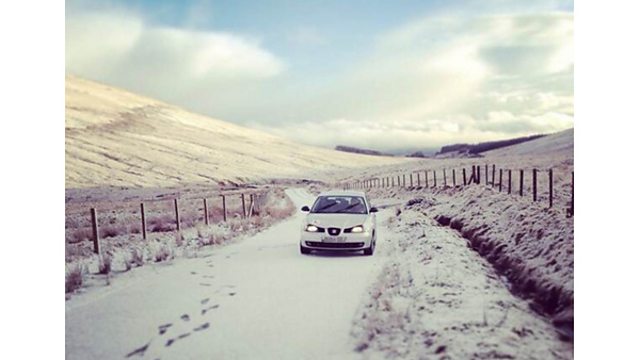 Ystradfellte by Mael Spencer.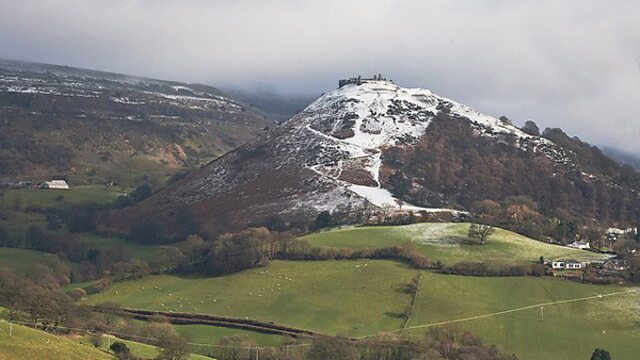 Dinas Bran castle, Llangollen by John Tudor.
Looking ahead there is more severe weather on the way this week. In fact we are going to have everything thrown at us with Met Office warnings of more heavy rain, gales and snow in force.
Another 20-40mm of rain is expected in the north and east from today until midday on Friday, 40-60mm in mid, south and west Wales and a risk of 80mm or more (over 3") in the Brecon Beacons.
During Wednesday and into Thursday another storm is set to move in from the Atlantic bringing yet another spell of heavy rain accompanied by strong to severe gale force winds. More disruption and flooding are likely together with a risk of power cuts as a result of trees falling onto power lines.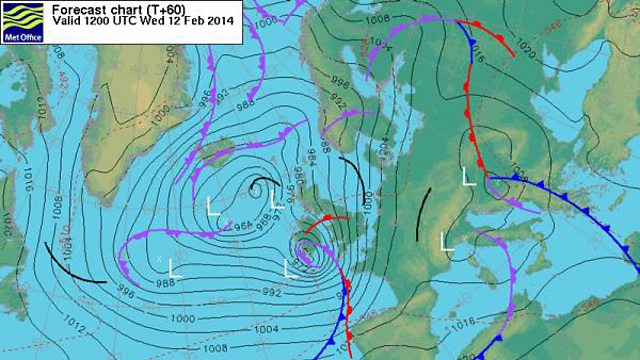 Met Office weather chart for Wednesday 12 February 2014.
The recent storms and floods in the UK are due to a combination of factors including the jet stream which you can read more about in this report from the Met Office.
There are signs that the jet stream may change its orientation during the second half of the month which would point towards less stormy weather. So although there is little sign of any lengthy dry spells hopefully there will be more gaps between areas of low pressure and rain.