I've been away on holiday, surfing in Donegal, Ireland but the Flickr group has continued to flourish in my absence.
Here are a few pics which have caught my eye since I've been back.
For those of you visiting the coast - it's pupping season for grey seals at the moment so tread carefully and you might come across some mums & pups in quiet coves around the coast.
Ade Owens snapped this little gem off Wooltacke Point near Marloes in Pembrokeshire: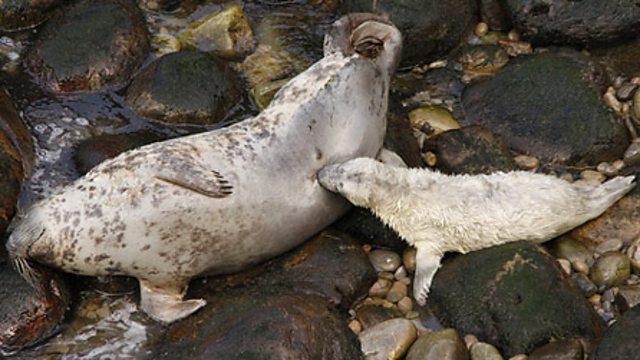 Keith Evans from Llangollen spotted this swan out for stroll on the pavement, racing the locals to the bingo hall: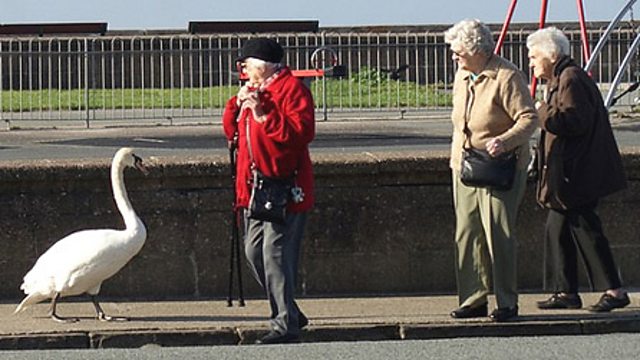 There's a very good reason why people come from all over the world to go hikiing in North Wales and Christian Roberts has shared one of them with us.
Llyn Anafon is a mountain lake approximately 510m above sea level in the Carneddau mountains in North Wales: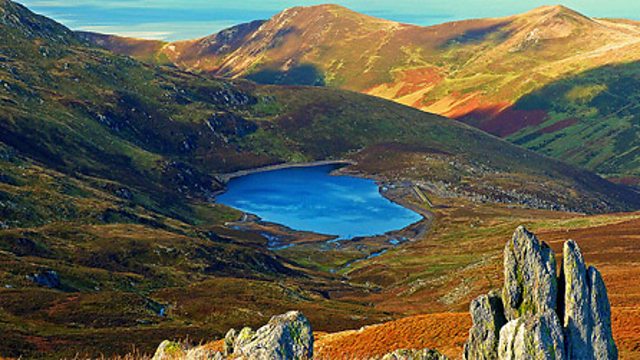 It's a great time to see wading birds currently, especially after the big tides we've been experiencing over the last few days. Did you see the size of the moon on Saturday night?!
The next shot is unusual in that it shows a sparrowhawk attempting to take on much bigger prey than normal - in this case a greenshank. Forget sparrows, this bird of prey was super sizing his meal!
Moses Davies captured this incredible scene which somehow saw the greenshank escape unscathed: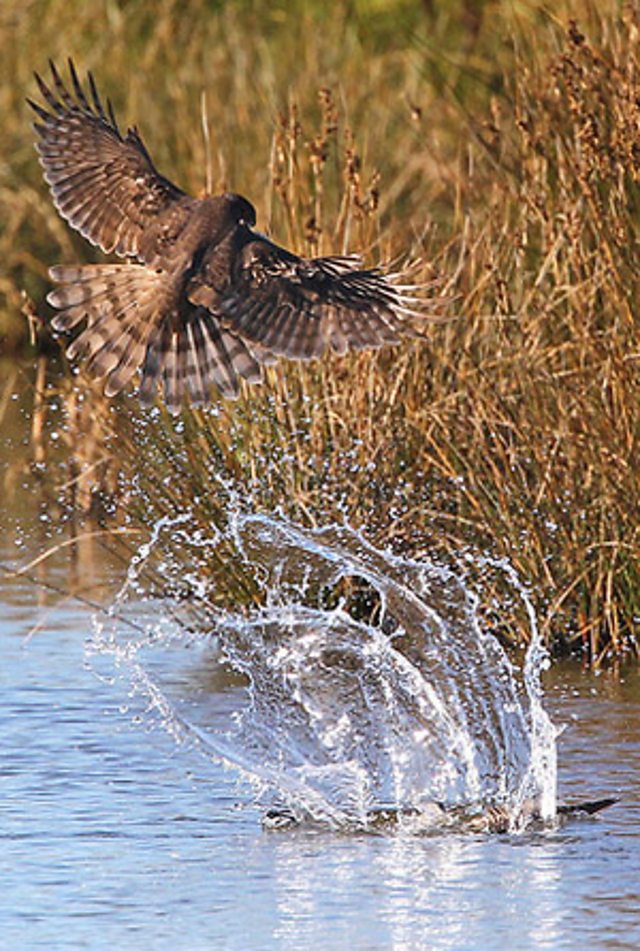 I've witnessed peregrine falcons dive bombing flocks of wading birds before but I've never come across a sparrowhawk attempting it?
Great pics everyone. Keep them coming!
Gull