These days many of us use the word "pilgrimage" very lightly. We might make a pilgrimage to the birthplace, perhaps, of a famous writer like Dylan Thomas or an actor like Richard Burton.
But that is not really what a pilgrimage is all about; for centuries people of all faiths have made – and continue to make – pilgrimages in search of enlightenment and religious fulfillment.
A pilgrimage, in the traditional sense, was a journey of moral and religious significance, perhaps to worship, to seek solace or, more often, to make some form of atonement for sins.
Of course it can be argued that it is possible for such a journey to be made in the mind, but historically such a journey had to be a physical one. Perhaps it was to a shrine or a church and in the Christian religion, at least to begin with, such journeys were to places connected with the birth, life and death of Jesus Christ.
Canterbury Cathedral
All things change, however, and in the first 1,000 years after the death of Christ shrines such as the one to Thomas a Becket at Canterbury Cathedral became almost as important as places connected to the life of Christ. After all, Canterbury was within range for many people, Jerusalem was not.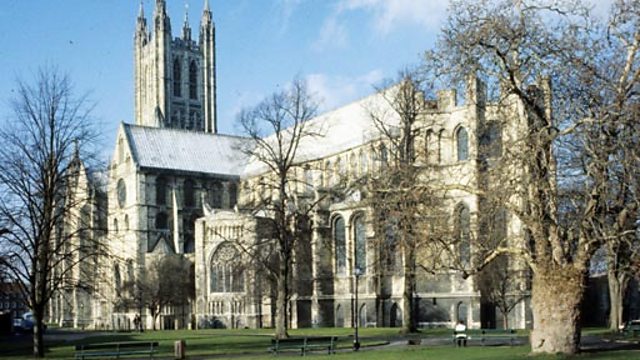 Canterbury Cathedral
The important thing was to make the effort, to go somewhere and do something to help defray any sins that might have been made. That, after all, was what Chaucer's pilgrims were undergoing in The Canterbury Tales, heading for the martyr's shrine in the cathedral and telling stories to keep themselves amused along the way.
Journeys to Jerusalem
Wales has always had a close involvement with the idea and practice of pilgrimage. An ancient Welsh legend declares that Saint David, Saint Padarn and Saint Teilo all journeyed to Jerusalem to visit the holy places connected with Christ's life and death. It is unlikely that such pilgrimages ever took place but the story does lend significance to the idea of ordinary men and women undertaking a pilgrimage.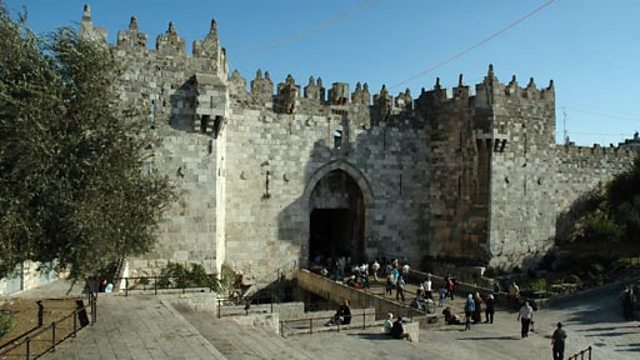 The Damscus Gate
For many years Jerusalem was off limits for would-be pilgrims. Rightly or wrongly, in essence that was what the Crusades, or at least the first of them, were all about: trying to reconquer the Holy City from the Saracens.
In the place of Jerusalem, Rome quickly became a popular pilgrim destination. It was, after all, the burial site of Saint Peter, heaven's gate keeper, and in the seventh and eighth centuries many Welsh pilgrims headed there on a regular basis. Amongst them, apparently, was the great Hywel Dda, the closest thing Wales ever got to a single ruler of a united country.
By the end of the eighth century the concept of pilgrimage to atone for sins had become an accepted part of church practice. And places apart from Rome and Jerusalem also soon found themselves on the pilgrimage map.
Santiago de Compostela in Spain was one of them. But so, too, was St Davids Cathedral in west Wales. So important did the Welsh cathedral become that the Papacy declared that two visits to St Davids were the same as one visit to Rome – and if you were trying to save, or at least soothe, your mortal soul that was a hugely important factor.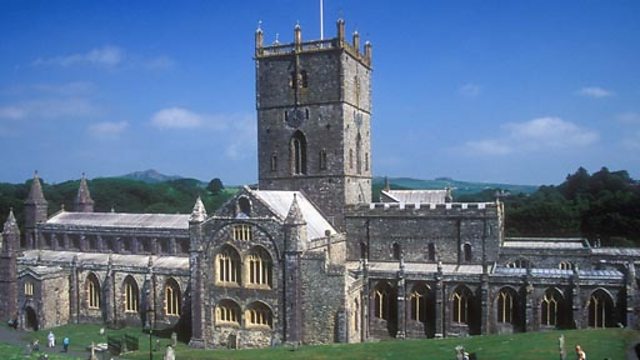 St Davids Cathedral
The Pope soon went one better. Three visits to St Davids, it was announced, equated to one trip to Jerusalem. Now salvation was within the grasp of anyone who had the time and the nerve - west Wales was still a dangerous place to visit - to make the trip.
A whole infrastructure sprang up around the pilgrim route to help the travellers on their way – inns, wayside shrines, places to stop and eat.
Bardsey Island off the north Wales coast was also a popular pilgrim destination. It was said that the bones of 20,000 saints lay buried on the island, making the place hugely popular with visitors. In the 13th century an abbey was built on the island and it was not long before it was being stated that three visits here equalled one to Jerusalem.
St Winefride's Well
The wells of saints were hugely popular pilgrimage destinations. Chief amongst these was St Winefride's Well at Holywell in north Wales and, while the whole concept of pilgrimage lost its appeal in the wake of the Reformation, places such as Holywell were still visited by believers for many years after Henry VIII's commissioners had done their work.
James II, the last Catholic king of England, visited the well to pray for the gift of a son to succeed him. The prayer seemed to have been answered when his previously barren wife duly fell pregnant a few months later. There was a downside, however.
The appearance of a son and heir led, almost directly, to James losing the English crown. The people of Britain were prepared to accept him as long as he had no heir as it meant a Protestant monarch, probably William of Orange and his wife Mary, would succeed him when he died.
A Catholic heir, as the son would almost certainly be, was not to be countenanced. The result? The bloodless revolution of 1688.
Literary pilgrimages
The concept of pilgrimage has been well covered in literature, in books such as The Canterbury Tales and A Pilgrim's Progress, both of which remain perennially popular. The journeying format – both physical and moral – has given dozens of writers across the centuries a formula to follow.
Even non religious books, The Pickwick Papers and Tom Jones to name just two, have taken and adapted the idea of people moving on a journey, passing from place to place, in what became known as the picaresque novel – a clear development from the pilgrimages of the Middle Ages.
In the Christian world people no longer make pilgrimages in the numbers that they used to. Of course there are exceptions and phenomena like the annual trips to Lourdes remain hugely impressive. And even now the major Welsh pilgrimage sites are visited by thousands every year.
People may not expect miracles or seek some form of absolution but the sense of history remains strong in all of those who visit places such as St Davids and St Mary's Well at Penrhys in the Rhondda. And long may it continue.