This Saturday sees Swansea's Singleton Park reverberate to the sound of bass beats as the annual Escape Into The Park dance festival gets going once more.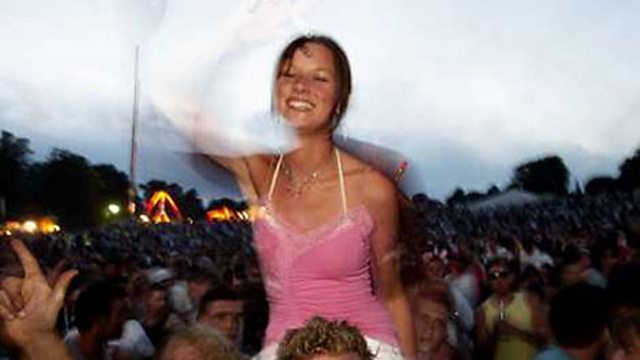 It is by far the biggest dance event in Wales and the west of England. When many other events have fallen by the wayside it has been successful through decent investment, a takeover by the Angel Music Group and pretty much the best line-up of mainstream dance DJs it's possible to muster.
Now the idea of sharing a field with 30,000 sunburnt teenagers drinking alcopops and throwing shapes while coming up on bad pharmaceuticals isn't my idea of a good time; but for those who avoid sunstroke and the St John Ambulance tent, it's an annual celebration of hedonistic abandon to a thumping soundtrack.
This year sees five stages keep people's attention - with headline appearances from Above And Beyond, Steve Angello, Judge Jules, Andy C and Darren Styles. Past EITP star and Radio 1 DJ Dave Pearce has nothing but good opinions about the event. "The greatest thing is that it's not a big corporate affair," he says. "It's almost like a family thing, a chance for some of us DJs to catch up with each other.
"It's always sunny too - whenever I've played Homelands it rains! Escape is a great event to do and I really enjoy it. I do believe that it's putting Wales on the clubbing map."
This year's event looks like being another sunny affair. Be sensible, drink water, wear one of those French Foreign Legion hats and slap on the factor 50.
Escape Into The Park official website.
Are you going to Escape? Feel free to comment! If you want to have your say, on this or any other BBC blog, you will need to sign in to your BBC iD account. If you don't have a BBC iD account, you can register here - it'll allow you to contribute to a range of BBC sites and services using a single login.
Need some assistance? Read about BBC iD, or get some help with registering.