Glittering, soulful music from Colorama
One of the few, unalloyed delights of modern existence is a new album from Colorama.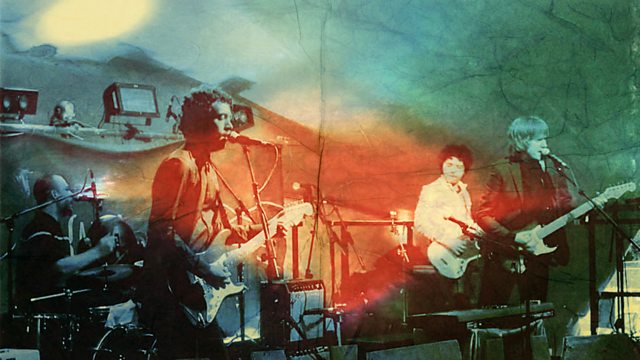 Colorama
Temari is their 6th album in as many years – Carwyn is so musically prolific he exhales a rainbow of notes whenever he breathes out. Music is what he is: bone, blood, sinew, muscle, neurones, lilting semiquavers of absolute tunefulness.
Much of Colorama's fecundity is due to Carwyn's obvious love for music's magical force, whoever it is wielded by. I have the strong impression that Carwyn is one of the few who listens to whatever passes by his ears without prejudice… a sonic samaritan, if you like. Taking in the under-appreciated sounds that move him most and nurturing them, giving them a home on his wonderful records.
Thing from Temari manages to be redolent of Al Green's Take Me To The River, BB King's Midnight Believer, Steely Dan's most lithe and un-florid grooves, Stevie Wonder's Living For The City - but only in terms of one or two flavours. All of these influences are absorbed naturally and allowed to ring out through Carwyn's own unique vision, in his rich Welsh tones and sure-footed fingers on the Rhodes.
Yep, a mixed metaphor, but one that's appropriate, in this instance.
Temari really is a treasure trove of reflections and sparkles, shimmering echoes of music past, present and future - Simon Dupree, The Free Design, Coldplay (at their most tuneful and stirring), 5th Dimension, The Afternoons - and these are just the things that flash through my mind during the album's opening song, Paraglide.
It's important to note this isn't just a magpie collection of other people's ideas. The real achievement of Temari is that it takes this broad-ranging love of other people's music and manages to weave it into the fibres of Carwyn's heart.
These songs are personal, beautiful and affecting.
Listening to Love Entropy, I'm drawn along in the song's undertow. My sense of awe at the simple, irresistible perfection of the main vocal melody plays second fiddle to the tangible sense of loss at the song's core.
Funny how other people's sadness can make you feel so much better, isn't it? This is pathos by echoing piano, catharsis in autoharp arpeggios. I love this record.
I wanted to know more about Carwyn's musical touchstones; some of the sounds that other people make that inspire him. But music at its best is about sharing and feeding each other's hunger, so I invited Carwyn onto my show last Saturday to play some of his favourite records, and I played him some of mine.
Many of his choices were unexpected. None of the artists I've cited above, for example, featured. Like his band and their albums, Carwyn's love for music is unpredictable and generous.
Listen to Adam Walton on BBC Radio Wales at 10pm on Saturdays.