Spies, lies and espionage during wartime Wales
The story of Arthur Owens, the Welshman who spied for both Germany and Britain before and during World War Two has become quite well known.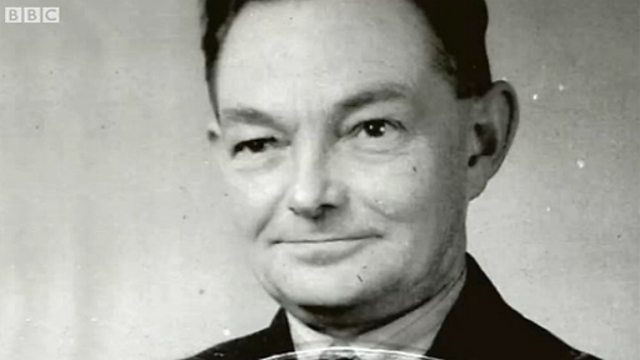 Welsh double-agent, Arthur Owens
His motives were always unclear and the web of intrigue that seemed to surround his various enterprises make him a fascinating character.
But Owens was not the only person with Welsh connections to dabble in political intrigue during those dangerous years. There were several others and their stories are equally as interesting.
The German Intelligence Service, the Abwehr as it was known, headed by Admiral Canaris and Colonel Lahousen, had been interested in using disaffected groups in Britain and America for many years before 1939.
The IRA was their first target but the punctilious Germans soon became appalled by what they considered the cavalier attitude of the Irish extremists, both in the Irish Free State and Northern Ireland and along the eastern seaboard of the USA.
Lahousen went on record as saying that all the IRA seemed interested in was 'guns, guns, guns'. Quite what they did with the weapons when they were delivered he never discovered.
As a result of this failure the Abwehr turned to other parts of the United Kingdom, and Wales, which they considered a hotbed of disaffection, was next on the agenda.
By the autumn of 1939 Plaid Cymru had an estimated 2,000 members and even moderate nationalists like Gwynfor Evans once said that a German victory might be better for Wales in the long run.
He was making a hypothetical point but his words were not lost on the authorities or on the Germans.
When Saunders Lewis called the evacuation process of children from industrial cities like London and Birmingham to rural Wales "one of the most horrible threats to the continuation and life of the Welsh nation" it raised yet another concern in government circles.
Plaid Cymru was closely monitored by MI5 throughout the war and a list of 156 potential "traitors", as they called them, was drawn up for arrest should a German invasion actually take place.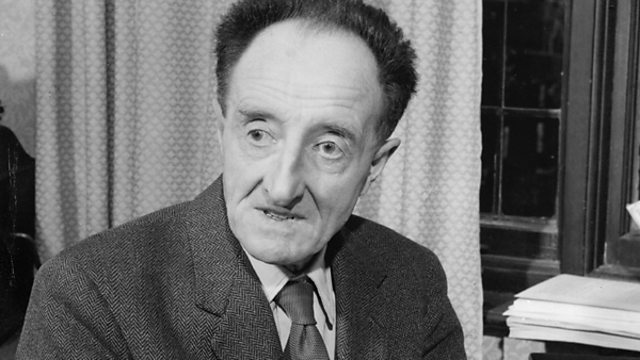 Saunders Lewis
However, long before 1939, German agents were at work in Wales. Their job was to recruit disaffected or unhappy Welsh men and women and with the effects of the long Depression still lingering in the Welsh coalfields and steel towns there were many – who might be willing to help the German cause.
One of these was a man by the name of Hans Heinrich Kuenemann who had been sent to Britain by the Gestapo. His cover story was that he was an engineer, the managing director of a German firm operating out of south Wales.
A colourful character who lived in Marlborough Road in Cardiff and had a wide circle of friends and acquaintances, he lived in Cardiff for several years and eventually fled back to Germany just a day or so before war was declared.
Franz Richter came to Wales in 1933, posing as the manager of an enamel factory in Barry. Like Kuenemann, he and his wife slipped out of the country a few days before war was declared.
A certain Professor Friedrich Schoberth, who was for a time a visiting lecturer at Cardiff University, was another German agent.
All three of these men operated in south Wales before the war and dutifully sent back to Germany reports on trade, on the various dock instillations, where and when they found them, any new airfields being built by the RAF.
Such information was undoubtedly useful when the German bombing raids began in 1940.
The chief agent in north Wales was the German consul in Liverpool, Walter Reinhard, who was charged by Canaris and Lahousen with establishing a network of spies along the north Wales coast.
He was not particularly successful but because of his clandestine activities he was expelled from Britain in 1939 – probably just as well for him as a few months later he could have been shot as a spy.
One of the most intriguing of all these German spies and agents was a woman who came originally from Jersey.
Charles Wighton and Gunter Peis, in their 1958 book They Spied on England, commented:"there was a nurse who claimed to come from the Channel Islands who appeared in Pembrokeshire in 1938. After various adventures her body was found in mysterious circumstances near Wantage in 1943."
The two authors made no other comment on the woman and little is known about her 'adventures' or her demise. Whatever information she supplied, the woman, like most other German agents, seems to have had little or no impact on the course of the war.
Unfortunately for the Abwehr, what they failed to realise was that although there were many nationalists in Wales such men and women were deeply hostile to Nazism and the whole idea of fascism.
In the end, attempts to suborn the Welsh people simply withered away and died.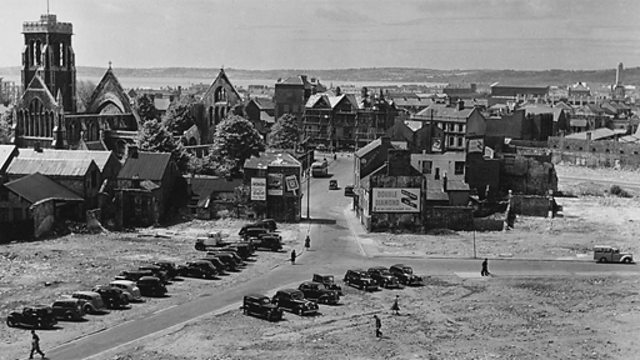 Swansea during the blitz
Despite the bombing raids that decimated towns like Swansea and Cardiff, the huge number of stoppages (over 500 of them) over wages and working conditions in the Welsh coalfields and an enormous rise in crime figures - the people of Wales were never likely to fall under the spell of Hitler and his cronies.
Indeed, four Plaid activists were nearly mobbed to death by the crowd when they shouted catcalls at parading soldiers in Aberystwyth in the early 1940s.
Arthur Owens may well have been the most famous Welsh 'double agent' of the war but there was another man who was perhaps even more successful in playing the Abwehr at its own game.
Gwilym Williams was a policeman from Swansea who posed as a fanatical Welsh nationalist and managed to trick the Germans into passing on valuable secrets that he then sent on to MI5.
Williams apparently uncovered a German plot to land saboteurs from a U-boat onto a Welsh beach and also another plan to poison Cray Reservoir in the Brecon Beacons.
Gwilym Williams rose to the rank of inspector and died in relative obscurity in 1949, no-one knowing the important work he had done during the war.
German spying activities during World War Two were, at best, amateurish and of little consequence – perhaps because Admiral Canaris was, at heart, opposed to the Nazi regime.
He paid for it with his life, being executed in the wake of the assassination attempt on Hitler in 1944.
Despite its lack of success, the use of German agents in Wales remains a fascinating piece of history, a clear case of what might have been.