Kieran Evans on his debut film Kelly + Victor
It has been described as an "anti-love story" and makes for raw, compelling and at times brutal viewing, but for director Kieran Evans, his first film Kelly + Victor has been a labour of love that took almost a decade to realise.
The film premiered at the 2012 London Film Festival and was shown at SXSW in America earlier this year, and goes on general release in art-house cinemas across the UK next month. Both Chapter Arts Centre in Cardiff and Aberystwyth Arts Centre will screen the film from 20-26 September.
The gritty drama is adapted from Wales-based novelist Niall Griffiths' book of the same name and explores what happens when two young people, one of whom is emotionally damaged, embark on a passionate, sexual and destructive relationship.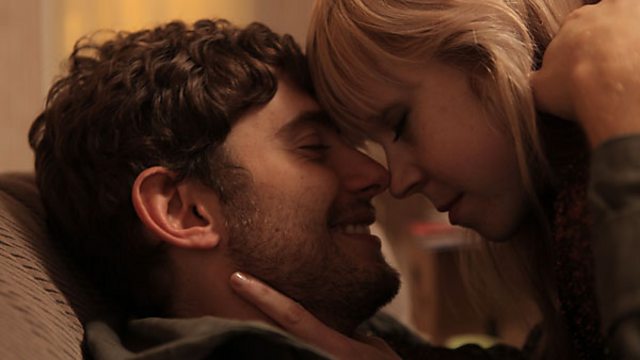 Julian Morris and Antonia Campbell-Hughes in Kelly + Victor. Photo: Vanessa Whyte
Kieran's journey to get the film to screen has been at times tortuous - from the gem of an idea in 2004, to numerous inspiring discussions with Niall and producer Janine Marmot, only to fall at the final funding hurdle several times.
But he admits each hiccup only hardened his resolve to bring his vision to fruition.
"I was already a fan of Niall's writing when I met him while I was working for BBC Wales and developing ideas for the now defunct arts programme Double Yellow.
"It was a real meeting of minds as we discovered we had a lot in common - we are both huge supporters of Liverpool FC and have shared Irish and Welsh parentage.
"I was about to go on holiday and he sent me a proof of Kelly + Victor. I read it once then I read it again and again and I was totally hooked."
On his return from holiday, Kieran showed the book to Janine, who like him, saw its potential as a film and optioned it. Then began a gruelling battle to secure funding.
"It was post 9/11 and I think the appetite for new films then was very different. I think the subject matter and the violence wasn't very appealing but we were so gripped by it, every rejection just seemed to make us more determined."
So what was it about the book that so intrigued Kieran and Janine?
Set in Toxteth, Liverpool, it focuses on two young people who live in a sort of spiritual vacuum and find an escape from the bleakness of their everyday existence in one another.
Kieran sees them as ghosts in their own town, individuals looking for a high that takes them away from their surroundings to somewhere dangerous where sensation is the only way they can express themselves.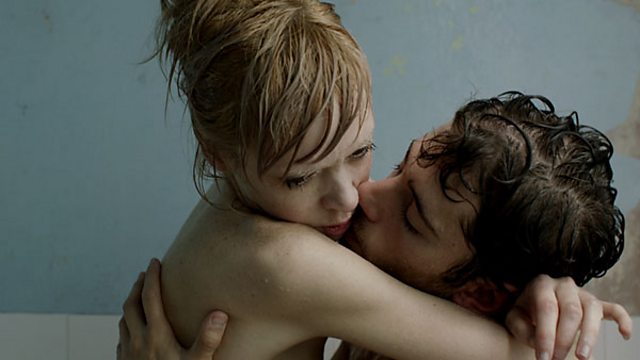 Julian Morris and Antonia Campbell-Hughes. Photo: Vanessa Whyte
"It's about what happens when two atoms collide - that once in a lifetime moment when you meet somebody who turns your world upside down and you have no idea why. But in Kelly and Victor's case that collision is more extreme and feeds into sexual violence and obsessional behaviour.
"The structure of the novel is very challenging but so interesting as it starts with Victor's viewpoint and plays out everything that happens to him before rewinding to capture Kelly's viewpoint. Her story fills in all the little gaps and story arcs so it is not until you reach the very end that you get the whole picture of what happens between them.
"This sort of timeline obviously can't be completely replicated in film, but we chose to select key moments and play Victor's timeline going forward and Kelly's going backwards and it enabled us to tell the story in a way that worked filmically."
The internal dialogue created by Griffiths was conveyed through a certain mood or vibe that Kieran was keen to capture, which borrows from the Scandinavian film genre and allows much to be expressed through gesture rather than dialogue.
Much of the film's potency hinges on the excellent casting, which sees Antonia Campbell-Hughes (Lead Balloon and Lotus Eaters) and Julian Morris (ER and 24) in the title roles.
"Antonia brings innocence and a determination to the role in a way nobody else could, while Julian has that softness and shyness to him that we were looking for," said Kieran.
"Something between them just clicked on set and I banned them from reading the book so that they could focus on themselves instead.
"It was very intense filming the more violent scenes but we kept things light on set and both the actors were so strong, they just got on with it."
Kieran's background is in making documentaries and much of the shooting style of Kelly + Victor echoes that simple stylistic approach, shooting long takes on limited lenses with wider shots and hand-held cameras conveying that sense of the audience being an invisible spectator to their fate.
He benefited from a close friendship with Griffiths throughout the process, although the novelist stepped away from most of the shooting.
"The initial writing process was a real collaboration but I think Niall was focused on novel number four and so he respectfully bowed out when it came to scripting and shooting it.
"He and several family members, including his mum, do have a starring role in the fight scene near the end of the film though, and he was a constant presence and came to the wrap party.
"It was wonderful to have him trust me with the project and to encourage me when our bids for funding failed."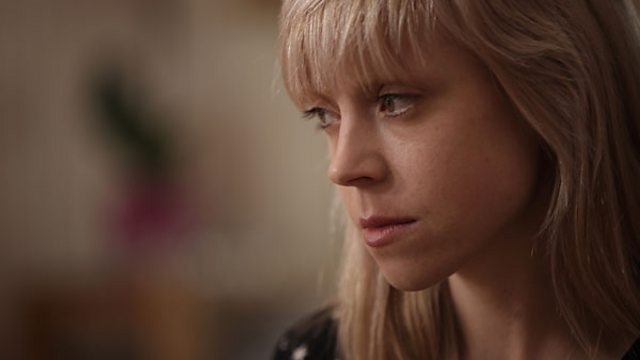 Antonia Campbell-Hughes in Kelly + Victor. Photo: Vanessa Whyte
The soundtrack to the film was also vital to Kieran and saw him spending hours compiling playlists that might work with the dialogue.
"I wanted it to feel like a mix tape that Victor makes for Kelly at the start of the film and so I had to think about what sort of songs he would choose and what he was trying to convey, but to also find tracks that captured the mood and darkness of what is happening between them.
"One thing I really worked a lot on with Steve Fanagan, the sound designer, was to create the right music to accompany the sex scenes, as I wanted it to feel unsettling and I wanted to develop or loop that sound as the film went on.
"I found this track Fog Sea by a band called Geese and after meeting one of the band members in the pub near where I live, he agreed to send me the stems [individual sound files] of the track which allowed us to experiment with the sound we wanted and develop a series of musical signatures."
Kieran is excited at the prospect of bringing the film to audiences in the UK and for his family and friends in Wales to see it.
He added: "It's been an incredible journey and I have met some wonderfully talented people who shared my vision and determination and made it happen. There were times when it didn't feel possible, but their confidence in the film kept me going."
Niall Griffiths will be at Aberystwyth Arts Centre for a Q&A session on 21 September, while Kieran will do the same at Chapter Arts Centre in Cardiff on 22 September.