Wartime evacuees' special 70th anniversary reunion
This week saw a very special reunion at Iscoyd Park near Wrexham. Five women, all in their late 80s, gathered in north Wales to celebrate the 70th anniversary of their evacuation to the stately home during World War Two.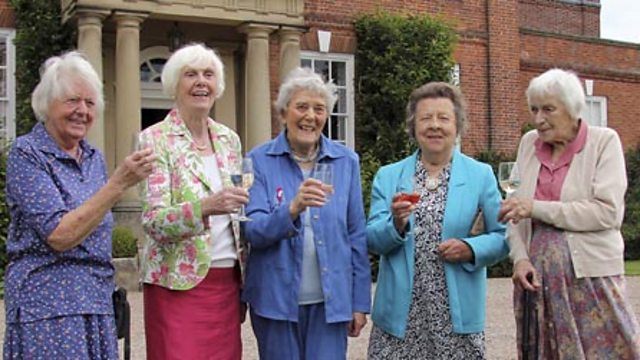 Catherine Fisher, Sheenagh Bradbury, Sonia Vanular, Marguerite McGuire and Eleanor Roscoe
The women were all students at St Godric's Secretarial College in Hampstead. In 1941 they were the first evacuees to Iscoyd Park. The park was also requisitioned for use as a hospital for the US forces in 1942.
The stately home, located between Whitchurch and Wrexham was used as a 1,500-bed hospital for US forces during World War Two.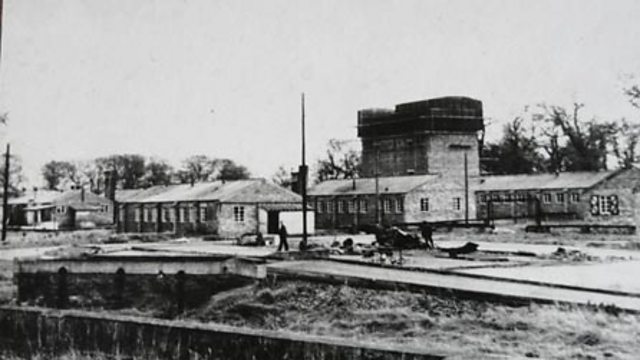 Prisoner of war camp
There was a small compound for trusted German prisoners enclosed in the parkland, some of whom acted as orderlies in the hospital.
The five women were met by Philip Godsal and his son and daughter-in-law who currently live at Iscoyd, and treated to lunch and a tour around Iscoyd Park.
Phil and Susie Godsal, far left, welcome (l-r) Marguerite McGuire, Sonia Vanular, Catherine Fisher, Eleanor Roscoe and Sheenagh Bradbury to Iscoyd Park
Sonia Vanular, who had travelled from the south of France especially for the reunion said:
"We were then shown around the house by Mr Godsal - we all found it fascinating to see how the house had changed. Some remembered it better than others!
"Looking back 70 years later we realise how lucky we were to have lived in such a splendid house in beautiful surroundings while bombs were falling in London."
Iscoyd Park recently featured in the BBC Wales history series Hidden Houses Of Wales, in which Laurence Llewellyn-Bowen discovers some of Wales' finest houses. You can watch the programme on the BBC iPlayer until Monday.