Springwatch moves to Wales
After three years at Pensthorpe Nature Reserve in Norfolk, Springwatch is moving its base and coming to Wales. The team will be based at the fascinating RSPB Ynys-hir nature reserve, set in a stunning location at the top of the Dyfi Estuary with the Cambrian Mountains as a backdrop.
This year the team are hoping to film herons nesting as well as little egrets which visit the reserve in large numbers. Other birds on the list include great and lesser spotted woodpeckers, birds of prey like hen harriers,
ospreys
,
goshawks
and
red kites
.
There will also be otters, dragonflies, butterflies, reptiles and a variety of habitats to look at, ranging from marshland to classic Welsh oak woodlands and streams.
There's a new couch on order and an old barn is being transformed into the new TV studio. The crew have been busy laying over 40 miles of fibre optic cables, ready to capture all the action on more than 50 mini cameras.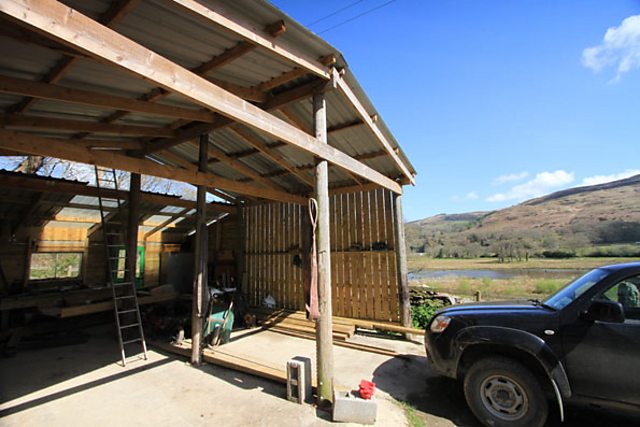 This shed will be magically transformed into the new Springwatch studio!
Keep an eye out on Skomer Island for Wales' very own Iolo Williams who will be based on the island for a week and sending back regular reports. Puffin season is well under way so we should see some nice shots of these colourful auks.
Keep a eye out for the Skomer vole and short eared owls too and I wouldn't be too surprised if Iolo donned his wetsuit and explored some of the marine reserve too. You can get a taster of what is down there in our Skomer marine nature reserve gallery.
Springwatch starts on Bank Holiday Monday, 30 May at 8pm on BBC Two.