The first taste of winter arriving next week
Many of us woke up to a frost this morning, the first widespread frost of the autumn so far.
Pembrey in Carmarthenshire was one of the coldest places in Wales, where the temperature dropped to -1.7℃.
Often on my radio and TV weather forecasts you'll hear me mention ground frost and air frost. There are in fact several different types of frost.
It wasn't frosty everywhere though. Aberdaron on the Llyn Peninsula and Milford Haven in Pembrokeshire stayed well above freezing with a breeze off the sea keeping temperatures higher.
October in Wales was the warmest since 2006 and temperatures have been nearer average this month with only a light dusting of snow on Snowdon and Pen Y fan last weekend.
As yet, there haven't been many cold snaps and frosts to speak off but it looks like we are in for a taste of winter next week.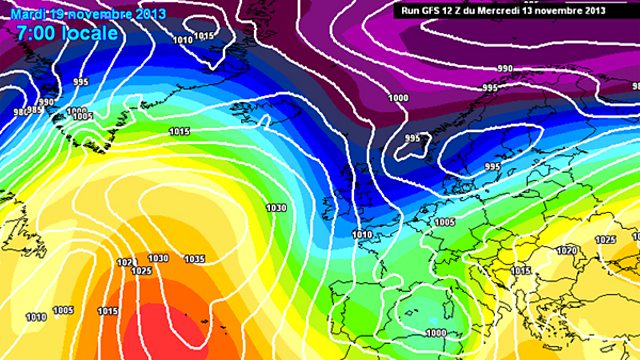 Temperature map for Tuesday, 19 November 2013 showing cooler weather for the UK.
The early signs are that it will turn colder by Tuesday, 19 November with Arctic winds bringing a real drop in temperatures.
Wintry showers are likely with a risk of sleet and snow, especially in the north, on the hills and mountains and on higher ground in the south.
More in the way of frost is likely overnight too together with icy patches.
So, there is a change with colder weather on the way next week but nothing unusual for mid to late November.
Derek