Rare opportunity to explore historic Swansea Castle
At the end of this month, Swansea Castle is being opened up for public tours. It's only the third time in decades that people will have the chance to explore the historic building.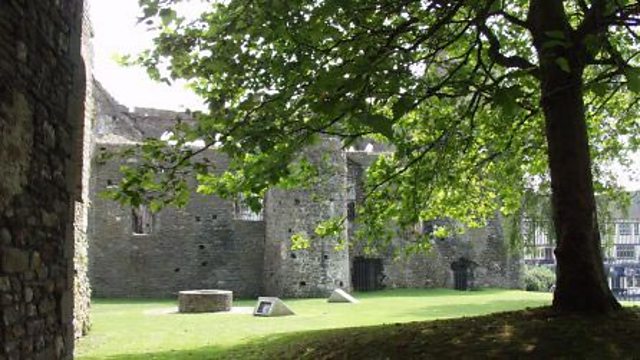 Swansea Castle (Photo: City and County of Swansea)
The castle is being opened up for public tours on Saturday 25 and Sunday 26 February as part of Swansea Council's St David's Week celebrations.
Visitors will be able to access parts of the castle including the whole of the first floor, several vaulted rooms of the medieval castle and the cells of the 18th century prison.
Swansea Castle was originally founded in about 1106 by Henry de Beaumont, who was later given the Lordship of Gower by King Henry I. It originally consisted of earthworks and timber defences.
After various unsuccessful attacks by the Welsh, the castle fell in 1217 but was restored to the English in 1220.
William de Braose III built the new castle that survives today at the end of the 13th century as a set of private apartments for his family and himself that was later crowned by its distinctive battlements. The building has served many purposes over the centuries including a barracks and a drill hall.
The surrounding buildings were badly damaged in the blitz of 1941 but today you can still see the tower containing the debtor's prison and William de Braose's new castle built within a corner of a walled bailey.
If you would like to tour Swansea Castle, please visit www.swansea.gov.uk/swanseacastletour to book a tour.