Severe weather and large high tides led to flooding
Severe weather has been causing problems across the UK today, especially in north and east but also on the north Wales coast with some homes flooded.
This photo of Llanfairfechan at high tide came in to Flickr from @CwMniBachGR.
The reason for the gales is a deep area of low pressure which is now over Scandinavia.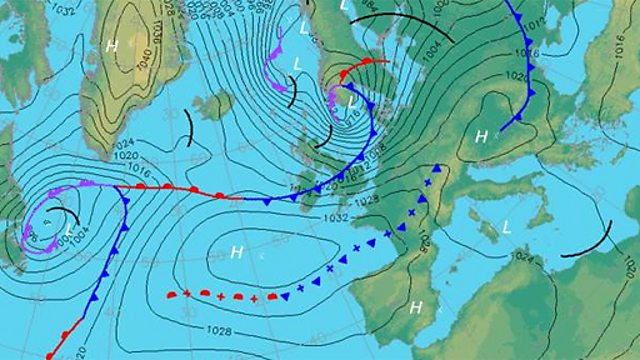 Met Office weather chart
High tides combined with strong onshore winds created a storm surge which raised sea levels by at least one metre above normal; the highest for the last 10 years, possibly 20 years according to Natural Resources Wales.
At 4.45pm - there are no more flood warnings in force, but four flood alerts remain.
Storm surges are particularly damaging when they occur around high tide as shown in the image below: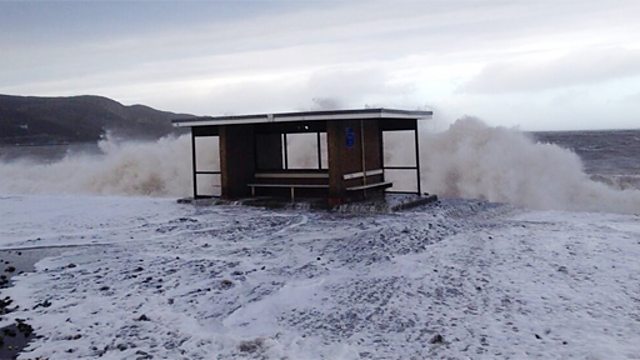 The sea front at Llandudno on 05.12.2013 - RNLI Llandudno
In February 1990 strong winds, low pressure and 'spring' tides led to severe flooding on the north Wales coast.
Towyn in Conwy suffered a major disaster when sea defences were overwhelmed.
The worst affected area was the coastal stretch from Pensarn to Kinmel Bay, with hundreds of houses and bungalows on low-lying land and thousands of caravans on holiday parks being affected.
The worst is now over and the wind will continue to ease over the next 24 hours.
The Met Office has issued a warning of icy patches for north east Wales tomorrow morning.
but apart from that, Friday will be a calmer day with lighter winds and a few scattered showers.
No more severe weather is expected over the weekend and next week with pressure fairly high.
Derek