Museums At Night: Cardiff
A couple of years ago I was part of a magical concert in a rather unusual location. Breaking open its doors to the public after dark, the National Museum in Cardiff had a month of music, and I managed to catch the wonderful Georgia Ruth playing her harp. Can you imagine the natural acoustics in the lobby area? There was a reverberation around the massive hall, and it sounded spectacular.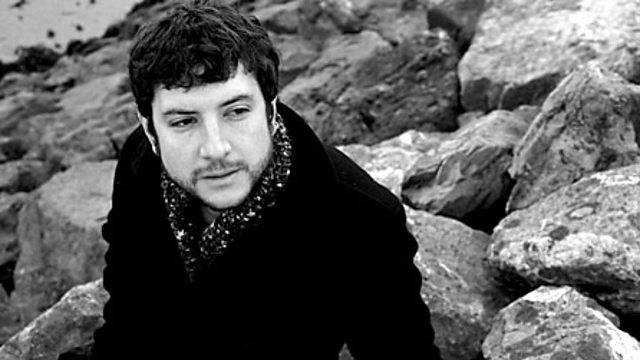 Gareth Bonello, The Gentle Good
I'm pleased to say that Museums At Night is back, and this year it's at the heart of the Cardiff Story in the Old Library in Cardiff. Playing this Friday (18 May) will be The Gentle Good, Spencer McGarry, Evening Chorus, Miss Maud's Folly and Little Arrow. Catrin James of Clwb Ifor Bach has helped curate the evening. I caught up with her to find out more.
Where did the idea come from, and what's the main aim?
"The event is part of Museums At Night, an annual after-hours celebration of arts, culture and heritage when hundreds of museums, galleries, libraries, archives and heritage sites open their doors for special evening events. It is coordinated by Culture24, and takes place over the weekend of Friday 18 to Sunday 20 May.
"The Cardiff Sessions will celebrate some of the best live music Cardiff has to offer, and also give visitors a chance to see the galleries and the city's history in a new light, completely free of charge. Lauren Laverne is the ambassador for Museums At Night 2012."
The atmosphere at the museum will be pretty unique, but what else makes the location special?
"The location is special as you are able to walk around the galleries and take in the history and information of the museums collections while listening to local artists."
The artists are all Welsh, but is it a wider concept across the UK?
"Museums At Night is taking place nationally in hundreds of museums and heritage sites but it's the first time the Cardiff Story has taken part as we opened our doors to the public only one year ago."
How will the Cardiff Story play into this evening?
"Music will play a major part in phase two of the the Cardiff Story which will be opening in the next two years, making the museum double its size with collections to do with its music history, culture and diversity and communities."
Line-up and details are here and there's also a Facebook event page.