Chris' story: behind the scenes of episode two
Filmmaker Chris Rushton talks about the making of the second episode of Swansea: Return to the Streets, a Mentorn Cymru production. Together with Tracy Harris, they have followed the stories of the homeless since 2011.  
Christmas 2013 is just six weeks away and while most people look forward to time with their family, the majority of those living on the street don't have a family to turn to. By now we had become a familiar sight and the homeless people had become used to the camera and trusted us. This gave us another insight into how those on the streets were in fact a community and a family of their own.
We sometimes didn't know where to turn our attention to next. Because few homeless people have phones, we spent most of our time trying to keep track of the characters we were following. Yet it was also becoming difficult to know whose stories to follow, because more than ever, the homeless people of Swansea wanted the chance to tell us their story - but we couldn't follow everybody.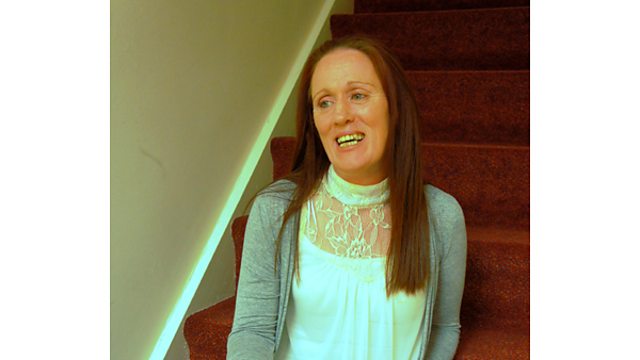 Tracie at rehab.
We first met Tracie, who is originally from Ireland, in 2011. An alcoholic, she was sleeping in a tunnel and had also turned to drugs. We'd seen for ourselves just how difficult it was for anyone who is both homeless and suffering from alcoholism or drug addiction to quit. One of the problems is getting access to rehab and even then, those who got help would often make several attempts, over many years, to bring their addictions under control. 
When we got an invitation from Tracie to meet her again, after almost two years in a rehab centre, we had no idea what to expect. It was astonishing, for the first 15 seconds I thought this cannot be the same person! Tracie hugged us and with big a grin on her face, began to talk and talk. She was amazing, so full of life, off the booze and drugs and all set to start a new life. It was inspirational, but also deeply frustrating, knowing that the majority of those trapped on the streets by addictions may never make a return to a more normal life.
But even normal life can be difficult. Andy and Barry got off the streets only then to face the pressure of sharing a house together. We were with them in the city centre when a full-blown argument erupted between them in front of camera. I was anxious as I didn't want either Barry or Andy to think we were taking sides. However tempers calmed and as the row subsided the rain began to fall so we offered them a lift back to their place.
In the car it became apparent they were both hungry. The only food we had was a German Christmas cake, which they got stuck into. Andy asked 'what's this cake called?' I replied, 'it's Stollen'. Then Barry, who had misheard added, 'so where did you nick it from then?'  Laughs all round and a sense of relief.
Now we are bracing ourselves for our third Christmas filming with Swansea's homeless and even stormier weather is on the way.  In the next  and final episode there's smiles to be had when we find out about 'Top Tramps', and we are shocked to discover people sleeping rough with severe health problems.
Swansea: Return to the Streets
is on Monday, 17 February, at 22:35, BBC One Wales.