Group of senior citizens to act as senate in Camus' Caligula
When Albert Camus wrote his absurd play-within-a-play Caligula, he hoped to show the chaos caused by the Roman emperor's obsession with the impossible.
Seemingly hell-bent on destruction, Caligula executes his citizens for entertainment, makes his favourite horse senator and orders his friend to bring him the moon by taking it out of the water where he sees it reflected.
But behind the veneer of his madness is an organised and logical man.
Now a new production to be staged by relatively new theatre company August 012 sees a supporting cast of 65-80-year-olds from Cardiff acting as the Senate who decide Caligula's ultimate fate.
Directed by Mathilde Lopez (Serious Money, Pornography), Caligula will run at Chapter Arts Centre in Cardiff from 10-20 April.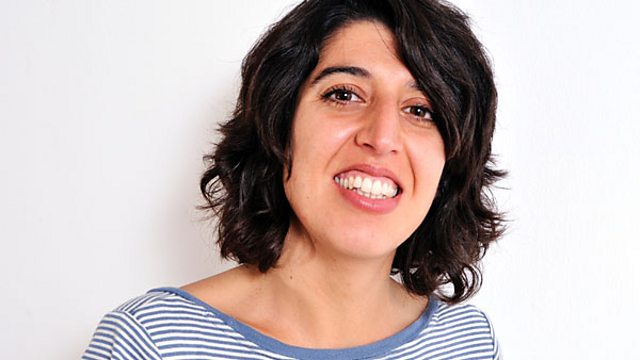 Mathilde Lopez. Photo: National Theatre Wales
I spoke to Mathilde amid her busy rehearsal schedule and asked her why she felt inspired to engage an older cast for this show.
She told me: "I found them via Age Concern about a year ago and they have been truly amazing.
"I came along to their Wednesday morning meetings in Ely and read them a bit of the play. We discussed some of them playing senators and they were really excited about it.
"We worked together for a while and I slowly brought them into the scenes, with a lot of ad-libbing, but now they do have key lines in the play.
"As time went on they became more and more crucial and they are just so brilliant.
"Many of them have little or no previous acting experience but they take it so seriously and really care about the process."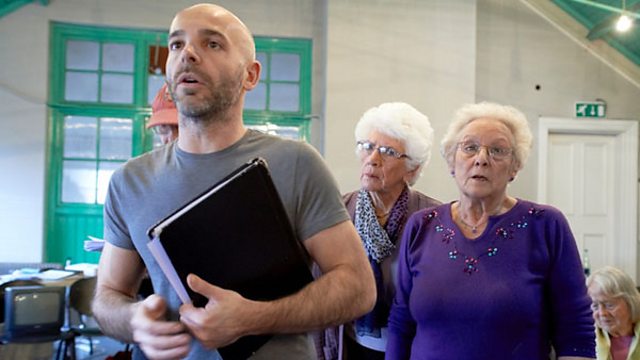 Nathan Sussex with members of the supporting cast. Photo: Jorge Lizalde
Mathilde feels their inclusion "injects a visceral sense of reality" into the play, particularly as they seem docile and unthreatening in the beginning but display ever more Machiavellian behaviour as the play progresses.
The production is set in a celebrity driven world where Hello! magazine is key and the likes of Chavez, Berlusconi and Gaddafi are revered like icons.
Mathilde added: "I think there's a certain fascination about a dictator and autocratic president.
"In the 80s Gaddafi was revered like a pop star and was seen in the outside world as a figurehead for rebellion. Like pop stars, we seem to make these dictators and then we destroy them via the media.
"In these times of tired democracies and global failures, we are all unavowedly dreaming of a hero, a powerful figurehead that will make us believe, or just dream.
"Caligula, like Gaddafi or the late Hugo Chavez, is an emblematic figure of resistance and freedom, and his obsessions and eccentricities are pure, naïve, seductive and dangerous."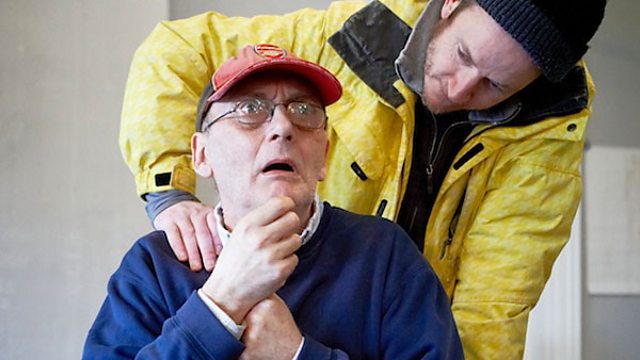 Hugh Thomas and John Norton in rehearsal. Photo: Jorge Lizalde
For those hoping to see a biopic of the Roman ruler's life, there is no real resemblance as Camus' play is more a comment on absurdism and the excess of it.
Mathilde has decided to use the philosophical lesson behind the text to create an entirely different world from ancient Rome.
"It's set in a realm of rolling news, live DJing, rap, drum and bass music, where some of the older members of the cast even join in with the DJing.
"The audience quickly falls in love with Caligula because he makes them laugh but he then becomes exhausting and ever more complicated and hysterical and so he must be assassinated."
This is the first time the play has been performed in Wales and it features an all male cast of Christopher Elson, John Norton, Adam Redmore, Nathan Sussex and Hugh Thomas.
Nathan has mastered the perils of staggering around in 20cm heels for the role of Caligula's lover and sister Drusilla.
The play also sees the character of Caligula split to two actors to reflect his schizophrenic personality.
Caligula runs between 10 and 20 April, no Sundays, at 7.30pm. Tickets are available from Chapter's Box Office on 029 2030 4400 or at chapter.org.