Artist James Dickson Innes: forgotten talent
These days the young Welsh painter James Dickson Innes is something of a forgotten talent. Yet in the early 20th century he was regarded as one of the most promising and gifted artists of his generation.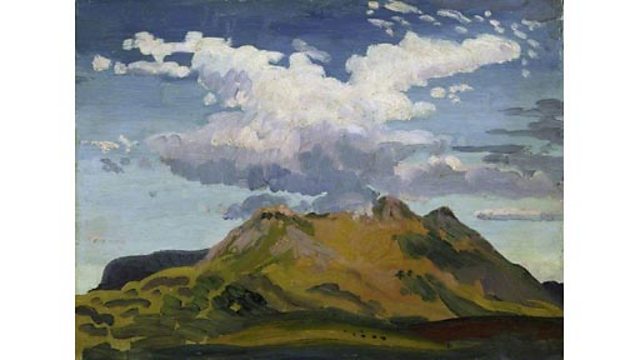 Arenig Fawr, North Wales by James Dickson Innes (photo: The Fitzwilliam Museum)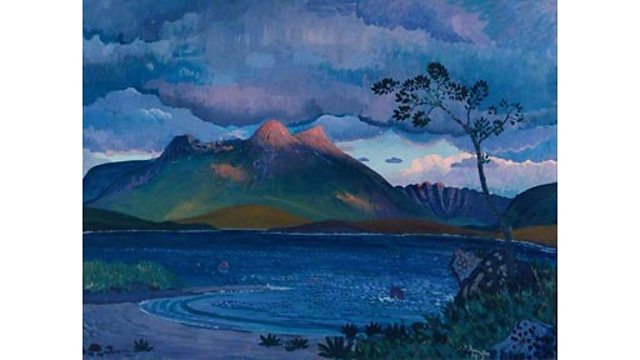 Arenig, North Wales by James Dickson Innes (photo:Tate)
As a water colourist and painter in oils he specialised in landscapes but also produced the occasional portrait. Whatever he painted, in the first decade of the new century Innes was feted and lauded as the coming thing in art.
Born in Llanelli on 27 February 1887, his father John was a Scottish historian with interests in the local copper works. His mother was of Spanish extraction and James, along with his brothers Alfred and Jack, was raised in a literary and artistic household.
Innes was sent to study as a border to Christ's College, Brecon. Then, in 1904, with his talent as an artist already being recognised, he moved on to Carmarthen School of Art in order to develop his skills and abilities.
In 1905 Innes won a scholarship to study at the Slade in London. He remained at this radical and influential school of art until 1908, developing his skills and enjoying the life of a bohemian student. After that it was a question of establishing himself and making his reputation as a painter. This he managed quite successfully. He exhibited with the New English Art Club and in 1911 became a member of the Camden Town Group.
That same year Innes became friendly with Augustus John, the enfant terrible of British art and fellow Welshman. It was John who introduced him to the mountains of Gwynedd which Innes had never seen – his experience of his native Wales was based in and around the southern parts of the country. Mostly, however, Innes lived and worked in Europe, in France, Spain and Morocco, where he had been advised to live after it was discovered that he was suffering from TB.
He spent much of his time at Collioure where he came under the influence of the Fauve group, developing a style where expression would be shown through pictorial language. His paintings took on an immediacy of their own and with their sharp, clear lines and beautiful use of colour, Innes, increasingly, began to attract the attention of the art world.
Winifred Coombes Tennant became an important patron of his work and in 1913, along with Augustus John, Innes showed paintings at the influential Amory Exhibition in New York.
Sadly, Innes did not live long enough to enjoy his new-found fame and success. On 22 August 1914, soon after the world had gone to war, he died at a nursing home in Swanley, Kent.
It is interesting to speculate what Innes might have achieved had he been given a little longer to practice and develop. His sense of colour and the immediacy of his lines would have been ideal for working as a war artist, along with people like Paul Nash and William Orpen. The immediacy of the Western Front would have given him ample time and opportunity to express himself.
It was not to be and we are left simply with a latent and unrealised talent – along with a sense of what might have been.
Thanks to The Fitzwilliam Museum and Tate for the use of the images of Innes' paintings.
To view images of James Dickson Innes' paintings go to the gallery on the BBC's Your Paintings website. Your Paintings holds more than 170,000 images which can be searched by place, style and artist.