Rolf Harris collects Bafta Fellowship
Artist and presenter Rolf Harris was awarded a prestigious Bafta Fellowship at last night's awards ceremony for his "outstanding and exceptional contribution to television".
Harris, whose grandparents hailed from Merthyr Tydfil, told BBC News: "It's unbelievable for a start, it's very humbling and thrilling. I can't tell you how exciting it was when they asked if I would accept the award."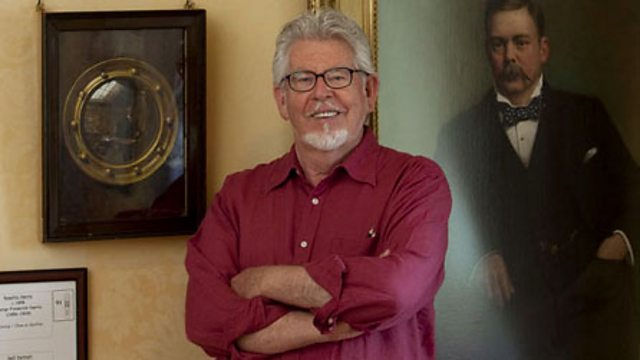 Rolf Harris at Cyfarthfa Castle Museum in front of portraits by his grandfather GF Harris
Rolf's grandfather George Frederick Harris was a noted portrait painter. He revisited some of his grandfather's works at the Cyfarthfa Castle Museum and Art Gallery during the series Rolf on Welsh Art. Browse a photo gallery of images taken from the episode.
In this clip from the series, Rolf heads back to his Welsh artistic roots and Merthyr to find out more about GF Harris and attempts to paint in the style of Wales-based Australian artist Shani Rhys James.