This week the Welsh Area Fire Engine Restoration Society (WAFERS) will hear if their funding application towards the creation of a new museum and educational centre in Ystalyfera dedicated to the history of the fire service is successful.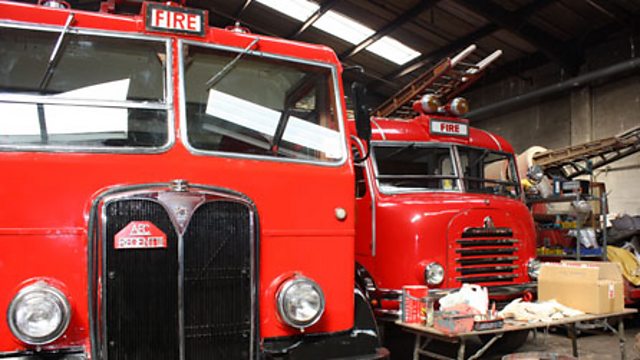 Currently the Museum of Fire, with its vast collection of fire service related artefacts, is hidden away in an industrial estate in Skewen, near Neath.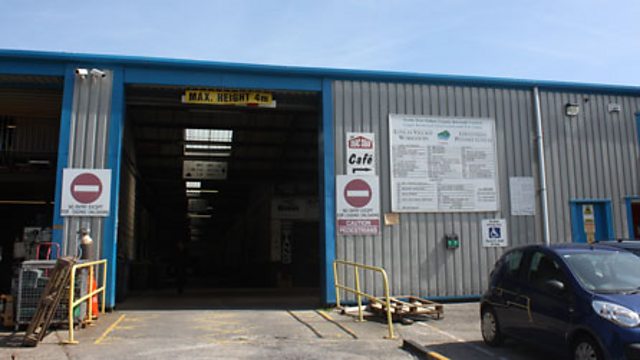 The musum can be found at Llonas Village Workshops in Skewen, Neath
The society formed back in 1994, evolved from what was originally a retirement past-time. Malcolm Evans, the secretary of WAFERS, explains how a hobby grew to become the museum.
"It all started with my colleague Ray Evans, actually bought an old fire engine to restore it," he says.
"I was interested in finding a fire engine for myself and I had seen through a magazine an old fire engine for sale in Oxford and I went to see it. I purchased that, brought it back to Neath and it took me two years to restore.
"The interest just grew from there because people were contacting us, and asking us would we bring the fire engines to shows, events, carnivals and we've actually just grown over the years that WAFERS has been formed."
Public enthusiasm for the museum has seen its collections swell. They have over 3,000 toy fire engines, a vast collection of uniforms, posters, helmets, axes, badges, countless bravery medals, ladders and water pumps but the undoubted stars of the collection - the pristine,fire appliances - which range from a horse-drawn steamer from the 1890s to a rare 1951 Bedford truck, of which only 26 were ever built.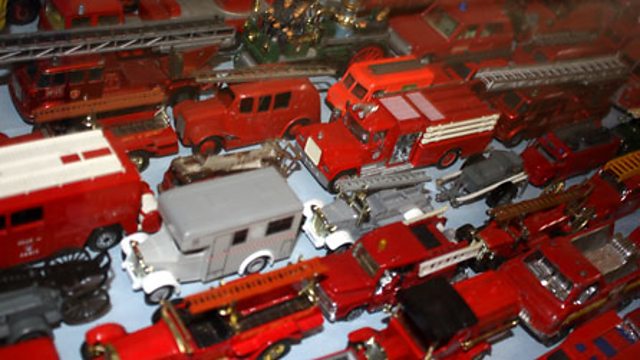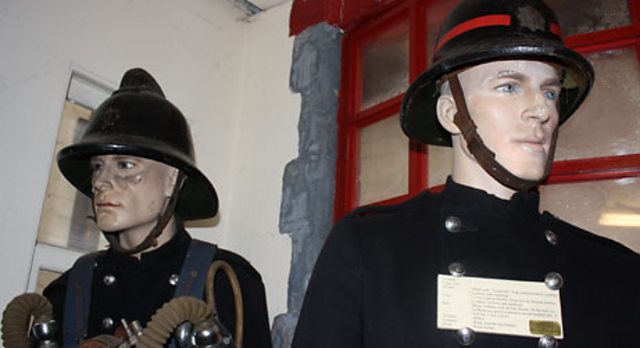 The fire engines have been painstakingly restored to their original glory using original technical drawings so that every detail of the restoration is precise. Vehicle restorations can take up to two years as parts need to be sourced and the vehicles need to be roadworthy.
WAFERS has more than 150 supporters but it is the core team of volunteers of around a dozen people who are responsible for restoring the fire engines, maintaining the museum and taking the fire engines to fetes and carnivals and other public events.
Some of the volunteers are ex-members of the fire service, whilst others simply have a interest in the history of fire fighting. All have a contagious enthusiasm for all things related to the fire service.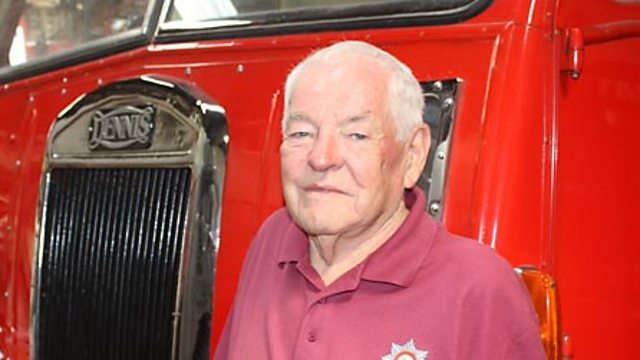 John Kelly is one of the dedicated band of volunteers
WAFERS has been working closely with the Welsh Assembly Government and Neath Port Talbot County Council to develop the new museum and although members are excited about the prospect of new home for the museum in Ystalyfera, moving the collection to new premises will take roughly two years, as each item will need to be catalogued.
Malcolm Evans says: "WAFERS has grown to the extent that it is now time to move on. Once this new museum is up and running, I have no doubt that we will be offered new fire engines. There are a lot of fire engines in Wales that we know of that people would like to donate for restoration.
"We want to draw people into that area of Ystalyfera and to have a museum that people will want to come back to."
The current museum is open to visitors by prior appointment only on Wednesdays and Saturdays between 10am and 4pm, throughout the year. Visits can be arranged outside these times.
If you'd like to find out more about the museum or are interested in volunteering, please call 01639 635 761
Find out more about WAFERS on their website.
Feel free to comment! If you want to have your say, on this or any other BBC blog, you will need to sign in to your BBC iD account. If you don't have a BBC iD account, you can register here - it'll allow you to contribute to a range of BBC sites and services using a single login.
Need some assistance? Read about BBC iD, or get some help with registering.