Kyffin Williams and Charles F Tunnicliffe at Oriel Ynys Môn
To coincide with its 20th birthday, Oriel Ynys Môn is hosting a unique exhibition of pieces by two artists famous for their work on Anglesey: Sir Kyffin Williams and Charles F Tunnicliffe.
The exhibition, entitled Island Inspiration, will be held in the Oriel Kyffin Williams within the gallery. Both artists are closely tied to the history of Oriel Ynys Môn, which was originally established to house a collection of Tunnicliffe's work that was bought in 1981.
Tunnicliffe had spent 35 years on Anglesey documenting the myriad of wildlife on the island, having moved to Malltraeth in 1947. Following his death in 1979 his sketchbooks, measured drawings and many other works in his personal collection were seen to be of national, and even international, importance.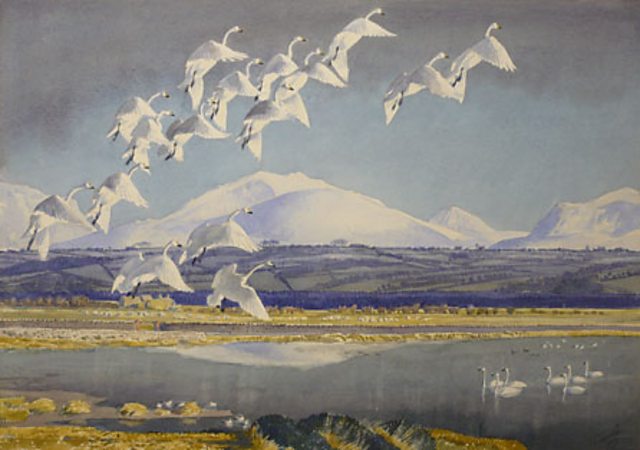 Whooper Swans at Malltraeth Cob by Charles F Tunnicliffe. Image courtesy of Oriel Ynys Môn
Due to be sold by London auction house Christie's, an 11th hour purchase from Anglesey Borough Council, as it was at the time, kept all but 12 lots together as one collection.
Oriel Ynys Môn was built 10 years later to house the Tunnicliffe collection, and to act as Anglesey's premier centre for arts and culture.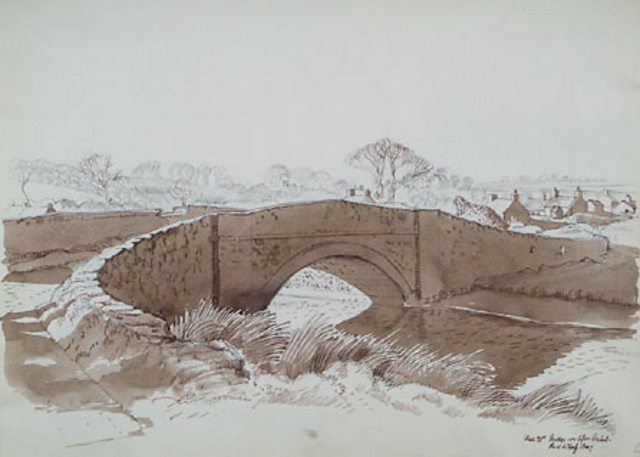 Bridge, Red Wharf Bay by Charles F Tunnicliffe. Image courtesy of Oriel Ynys Môn
Sir Kyffin, always a passionate advocate for the arts in Anglesey and north Wales, built a strong relationship with the gallery. A frequent visitor to the gallery he donated over 400 works from sketches to drawings and oils.
Due to this relationship, a new gallery was built within Oriel Ynys Môn to exhibit his work. Kyffin was supportive about the new gallery from the outset, even being involved with the plans for the design and location. Oriel Kyffin Williams was opened in the summer of 2008, just under two years after his death in September 2006.
Kyffin Williams' image of Pwllfanogl. Image courtesy of Oriel Ynys Môn
Island Inspiration opens to the public this weekend, from Saturday 17 September, and runs until Sunday 4 March 2012.
Related links