Snow on mountains for Wales
We had just about everything thrown at us last weekend. Rain, showers, hail, frost, fog, sunshine and even a dusting of snow on the mountains!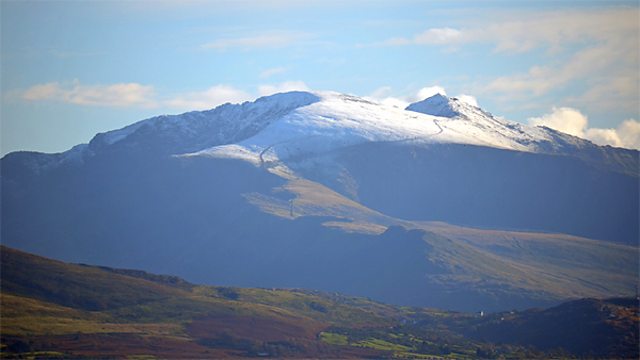 Snow on the higher levels by Colin Cormack.
There was even a little snow on Pen y Fan in the Brecon Beacons.
I was in Powys over the weekend and did a lovely walk along the river Irfon in Llanwrtyd on Saturday afternoon and after the recent rains, the river was in full flow.
On Sunday I travelled north to the Elan Valley; the weather was perfect, fine and sunny with a blaze of autumn colours!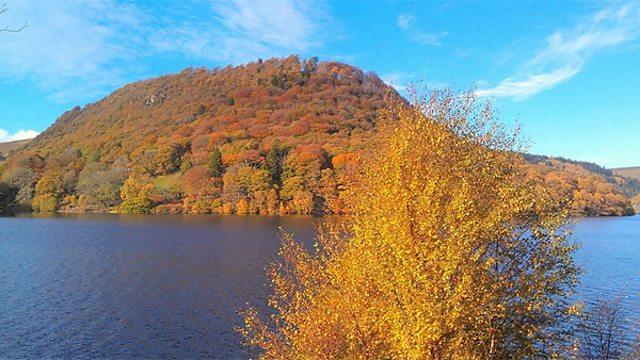 Autumn colours
The weather has changed again today with fronts bringing rain and drizzle.
There's more rain to come tonight but this will clear leaving it dry and bright tomorrow with sunny spells.
Pressure will rise and tomorrow night will be dry and cold with a widespread ground frost, even some air frost inland in rural areas.
Wednesday will bring more dry weather and sunshine but the wind will freshen, with rain spreading from the north west later in the afternoon and during the evening.
Thursday will be windy and feeling colder with sunny intervals and scattered blustery showers.
Friday should be dry and calmer with lighter winds. That's it for now - more updates later this week.
Derek