Festival in the Shire celebrates J.R.R. Tolkien
Mid Wales will pay tribute to Middle Earth this weekend as the Festival In The Shire descends on Pontrhydfendigaid in Ceredigion.
Festival in the Shire is a three-day celebration of the life and works of J.R.R. Tolkien. The festival is split into different events to cater for both the more avid fans and those who have a more general interest in the life and works of the author.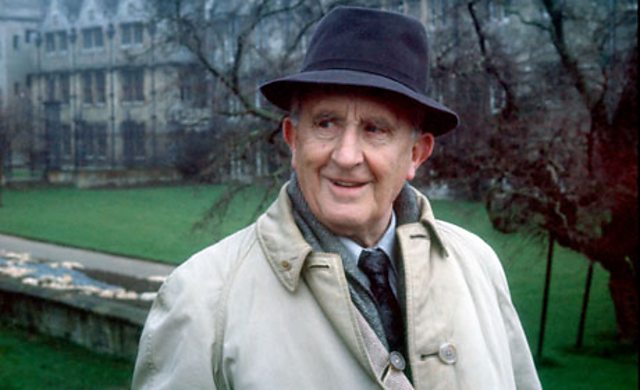 J.R.R. Tolkien pictured in 1968 in Oxford
The festival combines an academic conference for more experienced fans and Tolkien scholars, and a 'Fan Exposition', again for avid fans and collectors, that will showcase rare books, art and drawings and memorabilia.
Organiser Mark Faith said: "There is a huge following for Tolkien... The fan element straddles the academic work as well as the general interest in him.
"The fans know what they call 'the Tolkien lore', they are enthusiasts but they have a certain amount of knowledge as fans and expect to have an event that caters to their interest."
The large festival, suitable for more general or new fans, will have a variety of stalls and entertainment for all the family including fantasy inspired re-enactments, music and other performance art.
Attendees will also be able to sample local Welsh produce and view Celtic arts and crafts, while various competitions, workshops, storytelling and role play activities are also planned.
Read an article about the festival on the BBC Mid Wales website, and visit the official Festival In The Shire site for further information on the event, which runs from 13-15 August.
Feel free to comment! If you want to have your say, on this or any other BBC blog, you will need to sign in to your BBC iD account. If you don't have a BBC iD account, you can register here - it'll allow you to contribute to a range of BBC sites and services using a single login.
Need some assistance? Read about BBC iD, or get some help with registering.