Your first swallow of the year
They're out there... swooping into farmers barns and out buildings as we speak, buzzing along cricket pitches and showing off their latest aerial displays - learnt on the wing in Africa.
So have you seen your first swallow of 2010? If so, have you managed to capture one on camera yet?
Not sure what to look for? Watch some video clips
.
'Steve B' from Cardiff snapped this one rummaging in the mud in May 2009: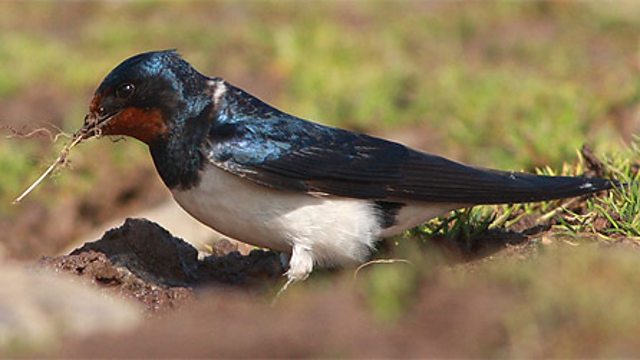 We've had our first sand martin pic sent in and had a few reports of house martins and swallows arriving...but no evidence.
If you've snapped one or just seen some, then get in touch and leave a comment. The login process is dead easy and takes seconds to complete.
Any pics can be submitted to our Flickr group
as usual and I'll feature some of the best ones. Alternatively you can e-mail your pics to me here at
wales.nature@bbc.co.uk
It'd be nice to try and build up a picture of their movements as they return to Wales and see when and where they arrive first.
Gull