Sheen to star in new Manics video
Welsh actor Michael Sheen will reportedly be starring in the short promo film for Manic Street Preachers' forthcoming single (It's Not War) Just The End Of Love.
Sheen, famous for his representations of figures such as Tony Blair, David Frost, Brian Clough and Kenneth Williams, could star as Boris Spassky, the Russian chess Grandmaster whose battle with American Bobby Fischer captured the imagination of millions in the 1970s.
MIchael Sheen as a Roman: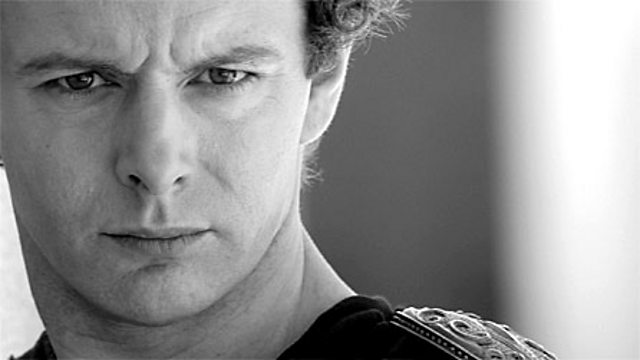 Originally reported to be playing the other Russian chess legend Garry Kasparov (when Nicky Wire got confused when talking to the NME), Sheen will be playing the Eastern half of the totemic Cold War clash.
Wire said, "We've tried to recreate the classic '70s chess match between [Spassky] and [Bobby] Fischer. That's the kind of vibe behind it. It's real '70s Russia - just that idea of 'it's not war, just the end of love', I think a chess game really fits that."
The short film will accompany the song's release as a single on 13 September. The album, Postcards From A Young Man, follows a week later.