British Council broadcasts Welsh bands to an audience of four million
Three Welsh bands are getting a St David's Day treat as the British Council, in partnership with Cardiff's Sŵn festival, will broadcast a live event with three up-and-coming Welsh bands.
Truckers Of Husk, Kutosis and Gallops will have material broadcast on the British Council's international radio show, The Selector, this Saturday (3 March).
The Selector is aired across 33 countries with audiences in excess of four million, say the British Council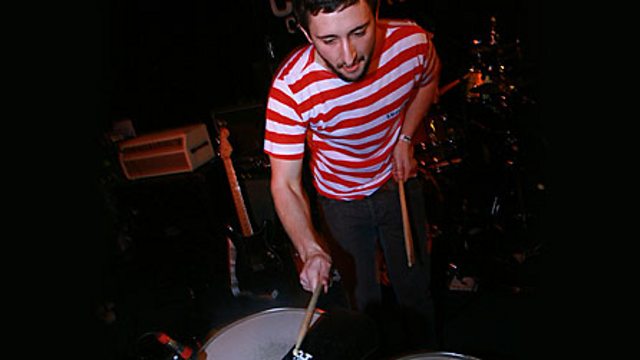 Hywel of Truckers Of Husk
"The Selector gives people around the world the chance to experience UK music and for up-and-coming bands to connect with new audiences," said a Council spokesperson.
"The show is broadcast in 33 a range of countries around the world, from China to Mexico, Indonesia to Malawi (including NME Radio in the UK), as well as on British Airways' in-flight radio."
Hywel Evans of Truckers Of Husk said: "We as the Truckers of Husk play no shows, write prog rock for menchildren, release records slower than it takes than a diamond to form and have faces for radio, so this an ideal opportunity to kill four million birds with one stone."
John Rostron of Sŵn said: "Saturday's show brings together three incredible bands from Wales. As an event, it's a cracking line up of three bands we've championed through Sŵn Festival.
"The fact that the show will be recorded for broadcast, with all the crowd chants, applause and noise too, and be broadcast across the world on Selector Radio is a real treat for these emerging acts. It's an amazing opportunity to showcase to the world just how good music is from Wales."
Feel free to comment! If you want to have your say, on this or any other BBC blog, you will need to sign in to your BBC iD account. If you don't have a BBC iD account, you can register here - it'll allow you to contribute to a range of BBC sites and services using a single login.
Need some assistance? Read about BBC iD, or get some help with registering.