Further spells of wet and windy weather expected
This winter has been exceptional so far. We've had the windiest December since 1969, followed by the wettest January in Wales for 40 years.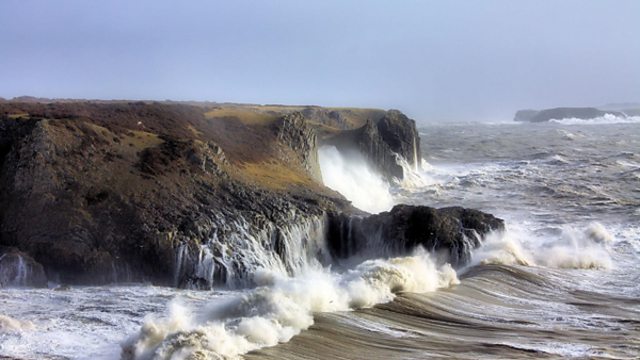 Skrinkle, looking out towards Caldey Island. Photo by Emma Jones.
For England and Wales, it has been the wettest December to January since 1876/1877 and the second wettest since rainfall records began in 1766!
We have to blame the jet stream for all the wind and heavy rain. The jet stream is a river of very strong winds high in the atmosphere where aeroplanes fly
The jet stream is formed by a big difference in temperature with cold air from the Arctic clashing with warm air from the tropics. Bitterly cold air flowing out of the eastern side of Canada has helped to make the jet stream more powerful this winter with speeds of over 200mph.
The jet stream helps to form deep areas of low pressure and then steer them across the Atlantic. It can move up and down like a roller coaster but this winter the jet stream has been stuck in a rut. There is no sign of the jet stream moving so we can expect further spells of wet and windy weather.
On Friday things will improve for a while with a window of dry weather and sunshine, but during the evening the next Atlantic storm will bring more heavy rain and strong to severe gale force winds. By Saturday the eye of the storm will be centred over Ireland.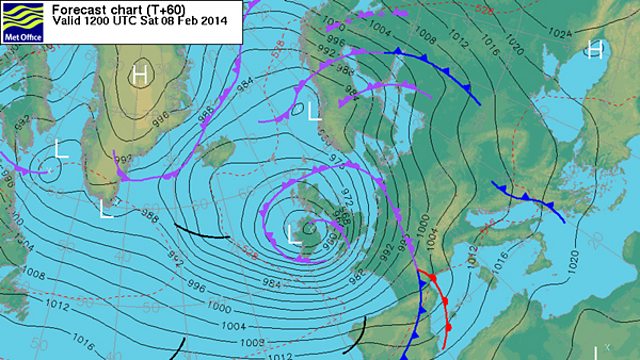 Met Office weather chart for Saturday 8 February 2014.
The weekend will remain very windy with the south and west coast bearing the brunt of the gales - gusts between 60 and 80mph. Further rain and heavy showers are likely too, with hail and thunder possible, snow on the mountains and only a few sunny intervals.
The tides won't be quite so high this weekend but the low pressure will create another swell and large waves are expected in the southwest. There is a risk of further flooding on parts of the coast, especially the Pembrokeshire coast.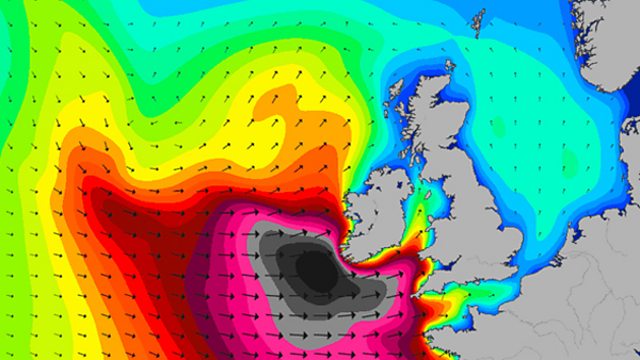 Wave height around the UK.