Catwalk to become a stage for actors aged from 11 to 85
A decade ago members of Sherman Cymru's youth theatre devised an idea for Dressing Up, a theatrical show staged on a 10 metre catwalk.
The format enabled the group to intersperse the trademark catwalk strutting with more intimate pieces of theatre.
Now the theatre company is reprising the idea for a new show, which will see its 120 members acting alongside a group of special guests in their 80s.
Dressing Up Too is on at the Sherman from 21-23 February and is directed by the theatre's head of creative learning, Phil Mackenzie, who directed the original.
It will feature interwoven pieces created by some of the youth theatre, including George Goding and Catherine Caitlin, who were also involved in the first production.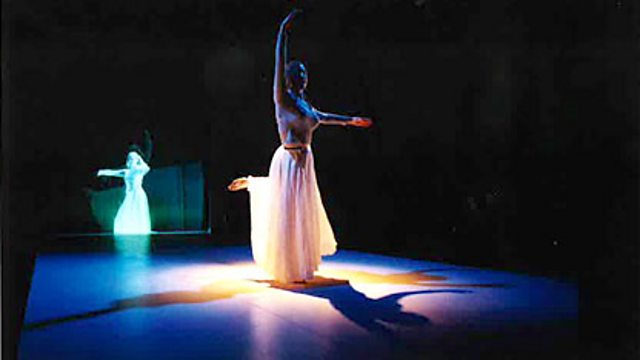 Production shot of Sherman Cymru's Dressing Up, 2003
Mackenzie told me that the only thing that is the same about the play is the set, and that the content explores the contrast between internal desires and how they are expressed through external appearances.
"Sections of the piece are directed by various emerging directors from the group and with the involvement of around six 85-year-olds it offers a wonderful contrast between youth and age.
"It's like a catwalk circus of fractured narratives. I've always wanted to do some inter-generational work like this.
"For the emerging directors who were involved in the original, it has been an invigorating and challenging proposition."
The older members of the cast met Mackenzie when he visited them at the Cardiff Story Project, a group that meets at Cardiff Library to share their memories of the city.
Some of the group's recollections will play a starring role in the final piece and they will work collectively with youth theatre members in the performance.
"The staging is very basic," said Mackenzie. "You have a catwalk, which is all about outward image, and then three separate microphones out front where more personal pieces can be played out."
One of the themes the show explores is the actors' relationship with themselves and others and how our ever growing consumer society influences perceptions of reality.
But it also looks at the hopes and dreams young people have for themselves and others and what inspires these aspirations.
Although it will at times be like a fashion show, Dressing Up Too will also feature video projection, created by John Ingham, who was also pivotal to the original production.
Sound, movement and spoken word will also play starring roles.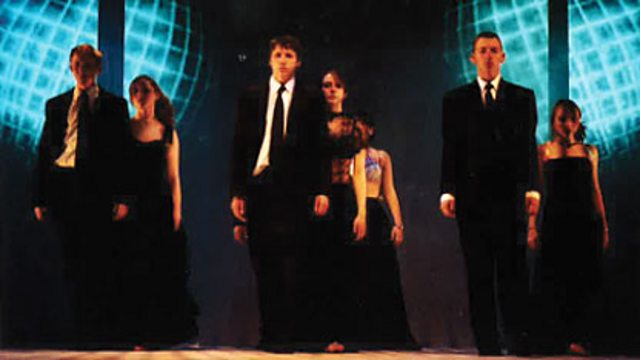 Sherman Cymru's Dressing Up, 2003
Tutor for one of the theatre groups, George Goding, said: "It's an amazing opportunity for these young people to think about performing on a catwalk.
"Although based on the original from 10 years ago, this show will still be unique.
"First time around I remember the local design college created our costumes, whereas this time the members will be choosing what they want to wear and creating their own costumes."
Sherman Youth Theatre's Dressing Up Too will be at Sherman Cymru, Cardiff from 21-23 February, 7.30pm. For further information and tickets, contact Sherman Cymru on 029 2064 6900 or visit shermancymru.co.uk.