Rain, drains and waterfalls
We've had plenty of rain recently which is not unusual at this time of year. In fact November is the third wettest month of the year in Wales with an average of 156.8mm.

But on 3 Nov 1931 it was very wet in Trecastle in the Brecon Beacons. Over 180mm (7 inches) of rain fell in 24 hours with flooding.

The highest 24-hour rainfall total recorded in Wales is 211 mm (over 8 inches) at Lluest Wen Reservoir (Glamorgan) on 11th November 1929.

Sgwd yr Eira by Gary Victor, featured on last night's Wales Today weather bulletin: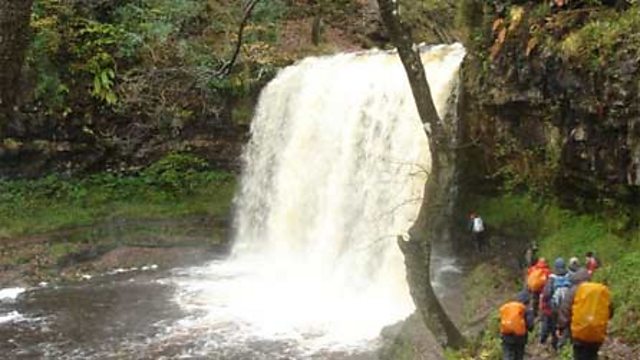 Now don't worry - we're not expecting that much rain but heavy showers are expected in some areas.
The reason for this latest batch of showers is low pressure near Scotland.
The air over us has come from Greenland and as it moves over the warmer seas it becomes very unstable which means large towering clouds, heavy downpours, a risk of hail and thunder and even the odd waterspout!
Don't forget to
keep sending in those weather photos
.
Derek
Here's a walk I did at Pontneddfechan waterfall in 2008