The Welsh girl who loved and lost James Bond
Welsh singing legend Dorothy Squires died on 14 April 1998 aged 83. To mark the anniversary of her death, we pay tribute to the talented performer who was adored by millions but ended her days bankrupt and a recluse in a house in the Rhondda.
Carmarthenshire-born Dorothy Squires once held audiences in the palm of her hand. During the 1940s and 50s she was one of Britain's biggest-selling recording stars. Her records sold all over the world and made her a millionaire. But she wasn't famous just for her singing.
From rags to riches to rags
She was born Edna May Squires on 25 March 1915 to Archy and Emily Squires from Pontyberem, near Llanelli in Carmarthenshire.
Her first ever public performance was playing the ukulele to local miners in Ponteberem. After leaving school she worked in a tin plate factory but her real passion was singing. She sang with a local dance band at Llanelli's Ritz ballroom before leaving home to follow her dream.
During those early years in London, Squires made ends meet by working as a nurse. In the evenings she sang in the nightclubs, some of which were pretty shady. The clubs were a tough training ground for a young singer but Squires was up for the challenge.
Dorothy Squires
Though Squires didn't realise it, at the age of 21 she was about to meet the man who would make her a household name. Her big break came in 1936 when she met the talented composer and songwriter Billy Reid, who was looking for a singer for his band. He recognised something special in Squires and she got the job, working as a vocalist for £9 a week.
Squires had a dramatic and powerful voice, and Reid was a resourceful composer of both words and music. The songs he wrote for her would make her a star and the two topped variety bills all over the country billed as The Composer and the Voice.
But Reid and Squires' relationship wasn't just professional. Although he was married when they met, Squires said she lost her virginity to him. A year later Reid's wife kicked him out.
Such was their success, Reid and Squires bought a 36-room mansion house in Bexley together, along with a theatre in Llanelli called the Astoria. But theirs was a passionate and volatile relationship. Reid was 13 years older than Squires and became increasingly jealous. Finally, after 12 years, their partnership ended.
Squires kept the Bexley mansion. On the weekends she threw famously lavish parties attended by stars such as Cliff Richard, Frankie Howerd and Petula Clark.
It was at a party thrown for a friend that she met the love of her life, Roger Moore. At the time he was an unknown actor who, at 25, was 12 years her junior. Their love match was eventually sealed with a New Jersey wedding on 6 July 1953.
How Roger Moore and Dorothy Squires met and fell in love.
Squires took Moore to Hollywood and introduced him to all the right people, partying with Gary Cooper, Grace Kelly, Doris Day and Rock Hudson, and introducing him to film producers and directors. His career started to take off and for some time Squires and Moore became one of Hollywood's most glamorous couples. She adored him and was blissfully happy.
When the couple settled in California, Squires was an established songwriter. Although she was offered a number of key engagements she turned them down, deciding instead to push Moore's career to the silver screen. She was more interested in playing wife at home and wanted a baby, but was unable to conceive.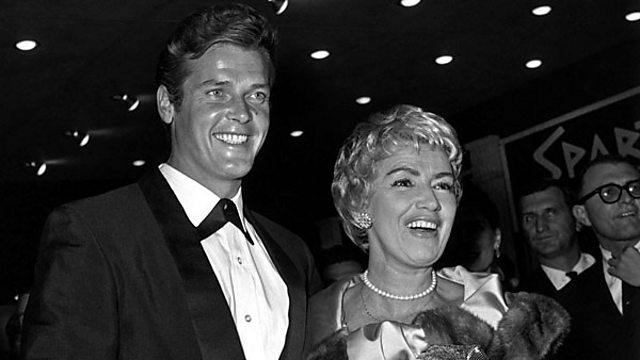 Roger Moore and Dorothy Squires at the premiere of Stanley Kubrick's Spartacus in 1960
Moore's acting career began to take off with the help of Squires' show-business contacts, and they often found themselves on opposite sides of the Atlantic. Rumours circulated of other women in Moore's life, but they were denied and Squires made a point of never going on location.
Increasingly long periods of time away from home meant Moore was open to temptation. It was during filming on location in 1961 that he met Italian starlet Luisa Mattioli. Squires came home one night to find a bundle of love letters from Italy, addressed to Moore.
When Squires confronted Moore, he left her to begin a new life with Mattioli. At the age of 46, Squires found herself alone but her love for Moore, right up to her death, never waned. For seven years she refused him a divorce but finally relented in 1968.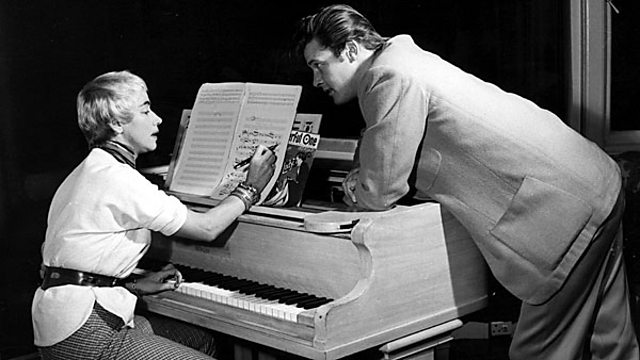 Dorothy Squires and Roger Moore, 19 December 1957
The wilderness years
The 1960s were Squires' wilderness years. Despite her chart success, she was ignored by the media and needed something special to bring her back in the limelight.
To prove her point, in December 1970, she staged a comeback concert at the London Palladium, which she booked with her own money. All 2,300 tickets sold out in a single morning.
Her recording of My Way became a chart success, and was followed by a series of further sell-out performances and a live double album of the Palladium show. She also sold out some of America's prime venues.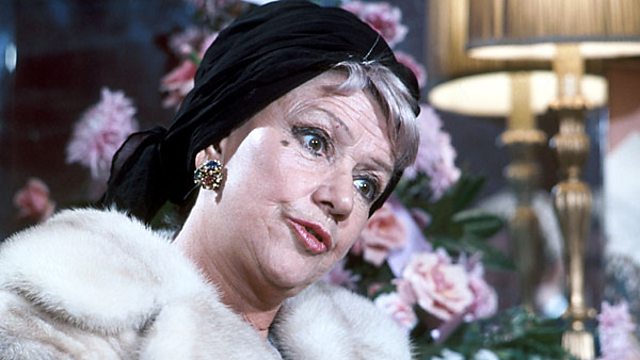 Dorothy Squires
Then things started to deteriorate. Her musical career was derailed by a series of court cases, including a 1971 payola scandal when the News of the World accused her, among others, of offering bribes to a BBC producer in hopes of getting songs played. After a two year Scotland Yard investigation Squires was acquitted, sued the newspaper and was awarded £30,000 damages.
In 1974 her Bexley mansion burned down. In dramatic fashion Squires fled with just her jewellery box and 40 love letters written by Moore.
Here's Dorothy Squires returning to south Wales in a 1977 episode of Kane on Friday:
Vincent Kane narrates a profile of iconic Welsh singer Dorothy Squires.
Squires moved to a mansion in Bray-on-Thames, but the litigation continued. By 1982 she had been banned from the High Court, and her personal fortune had largely been eroded by legal fees.
In 1986 she was declared bankrupt, and the following year the High Court branded her a "vexatious litigant", which prevented her from commencing any further legal action without their permission. Bailiffs evicted her from her home in Bray and her possessions were sold at auction; the day after her eviction she returned to recover her love letters from Moore.
Squires stayed with friends, fans and in hotels until Esme Coles, a fan from south Wales, heard of her plight and gave Squires a house in Trebanog, Rhondda, where she ended her days as a semi-recluse.
In this clip Coles discusses Squires' lasting love for Roger Moore:
Esme Coles, a fan of Dorothy Squires,
She was diagnosed with cancer in 1996, and the following year was interviewed for the BBC Wales documentary Rain Rain Go Away (also the title of her 1977 autobiography). In early 1998, the day before it was screened, she collapsed and was admitted to Llwynypia Hospital near Tonypandy.
As she lay dying, Roger Moore telephoned the hospital. He told Squires' niece, Emily-Jane Squires: "Take hold of her hand, give it a little squeeze, and tell her Rog is thinking of her." When she was given Moore's message, Dorothy Squires smiled and spoke just one word: "Magic."