Young Guns and The Blackout for Merthyr Rock
There was once a band I liked, called Fortune Favours, from Crickhowell. They did awesome power pop rock but then they split up. Their drummer, Rhodri Jones, was a spindly rock-star-in-waiting with more than a little of Steve Tyler about him.
Another promising band off into the ether, I assumed, its members destined for the great call centre in the sky. But no, hang on a minute. Rhodri went off to work for the Hay Festival and now he finds himself orchestrating the launch of a new music festival in the south Wales valleys, Merthyr Rock, on behalf of the Hay organisation.
Having been writing about music in Wales for 15 years, I find it very easy to be sceptical when any new festival launches in this country. There are reputations scattered, tattered throughout the hills and valleys. Disappearing audiences, lack of political support, crap line-ups, over-reliance on single acts, injuries, drug busts, you name it, it's probably happened to a Welsh festival in the last two decades.
So the news that the Hay Festival is putting its name, its resources and - to be fair - its reputation to Merthyr Rock (being held in the town's Cyfarthfa Park on 3 and 4 September) is encouraging. I've long believed that there is a market for a good rock/indie festival in the valleys area. Audiences for well-chosen acts should be high, as there is some genuine fandom there. As the Full Ponty 2007 showed, there is a great appetite for a well-organised festival boasting top-flight acts.
Large, totemic events filter down the economic and cultural tree to the roots, enthusing local audiences, acts, promoters, labels and other parts of the industry.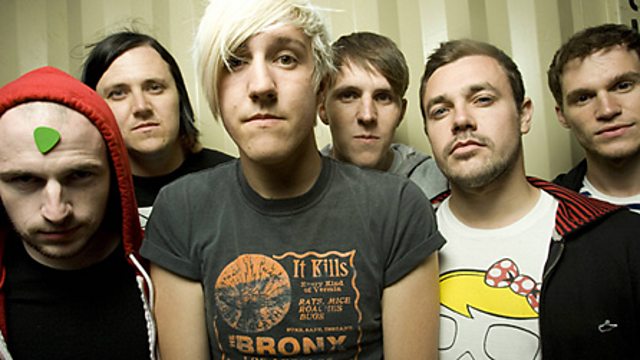 The Blackout
Jones is singing from the same hymn sheet: "This will be a festival that gives south Wales the occasion to match its rock'n'roll heritage. Far from being a festival that comes and goes in a weekend, our priority is to create an event that will benefit Merthyr all year round and further build a sustainable industry in Wales".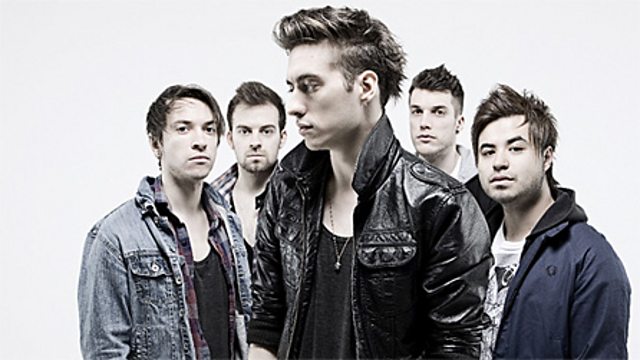 Young Guns
However, Merthyr Rock is starting safely, trying to build a basis from which to work. The first tranche of acts have been announced for the two-day programme, with Welsh draws The Blackout, Funeral For A Friend and Attack! Attack! joining Young Guns, one of the UK's hottest rock bands of 2011.
(Admittedly, they also have Ocean Colour Scene in there somewhere, but there's got to be something for the dads. Says I, at 33.)
Many more acts are still to be announced, and of course we'll keep you up to date with more announcements, but suffice to say, this is one festival that I'm excited by and that stands a chance of establishing itself.
Feel free to comment! If you want to have your say, on this or any other BBC blog, you will need to sign in to your BBC iD account. If you don't have a BBC iD account, you can register here - it'll allow you to contribute to a range of BBC sites and services using a single login.
Need some assistance? Read about BBC iD, or get some help with registering.