A mixture of sunshine and showers
The weather has been a bit better this week - less stormy and wet with a weaker jet stream. The dry spells in between the rain have been longer and this has allowed river levels to generally fall in Wales.
There are no weather warnings currently in force, but according to the Met Office this winter is now the wettest on record in Wales! Over 691mm of rain has fallen since 1 December 2013. The long term winter average is 434mm. Rainfall records go back to 1910.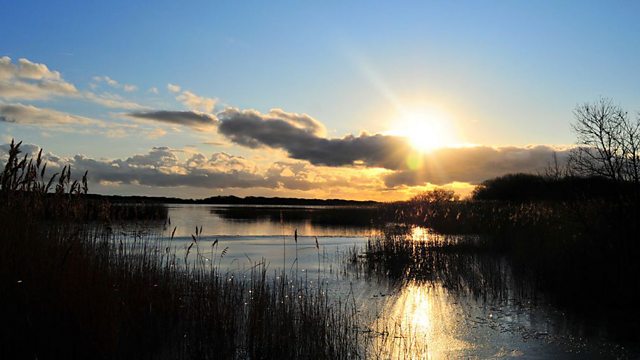 Kenfig winter sun by Simon Turton.
The next couple days of days will be chilly and breezy with a mixture of sunshine and showers. Some of the showers will be heavy with hail and thunder possible and wintry on high ground, with a little snow on some hills and mountains. It will also be cold enough inland at night for a touch of frost where the winds fall light.
Saturday will be the better day of the weekend with fewer showers, more dry weather and some sunshine. Sunday will be much windier with strong winds and gales, with gusts of 45-50mph inland and over 60mph on exposed coasts and hills in the west and north-west.
There will be some rain and drizzle as well. The rain will be heaviest on the high ground in the north-west and west with 20-40mm expected.
Meanwhile the south-east and the Marches will be drier and it will also turn milder on Sunday with temperatures on the north coast rising as high as 12°C.