The psychological corridors of crime fiction
OK, I haven't yet read JK Rowling's pseudonymous crime novel... but in one way it looks very much like good news.
The title, anyway, The Cuckoo's Calling.
I can guarantee that any crime writer apart from JK Rowling who had put that title in front of a publisher a year ago would have received a distinctly sniffy response.
"It rather lacks something important," the publisher would've said. "Why not call it, The Cuckoo's Dying?" Or better still, just Dead Cuckoo. Or even drop the word cuckoo entirely and replace it with another word that means dead.
As publishers generally operate on the basis that no company ever lost money by underestimating the comprehension skills of readers, the mortality factor has long been seen as essential for a thriller title. At one time, all crime novels had to have the word murder in the title but, in the digital age, two syllables are pushing it a bit, so for the last few years the essential word has been dead.
Peter James has included it in every title of his Roy Grace series, and other writers of police procedurals have followed. Mark Billingham: From the Dead, Good as Dead. Stephen Booth: Dead and Buried, Already Dead.
I had plans for a novel called Deader than Dead, but I'm not sure now. I'm thinking maybe it should have a bird in the title.
How do you feel about The Barn Owl's Shriek?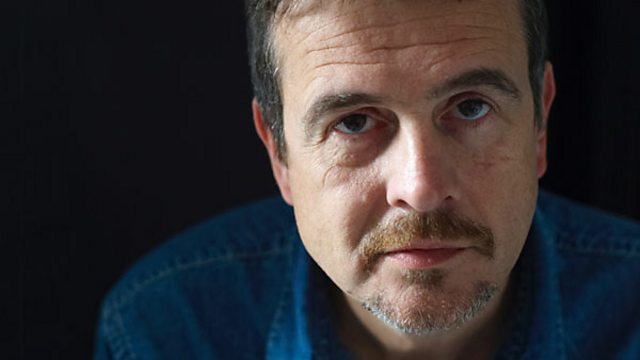 Mark Billingham. Photo: Charlie Hopkinson
Possibilities there, I think. Anyway, as you can find out in this week's Phil the Shelf, more than just titles may at last be changing in the world of crime fiction, which still accounts for a good 60 per cent of novel sales.
There's a been a feeling for some time that the bloodline that began with Hannibal Lecter is becoming a bit thin. It is, after all, now exactly 25 years since Lecter first snacked on human flesh in Thomas Harris' The Silence of the Lambs.
We've had thousands of fictional serial killer novels since then, as the reading public demanded more bodies and writers struggled to invent ever more sickening ways of serving them up.
It was obviously a dead end. But where could crime go to try and preserve its domination of the fiction market? Perhaps back into the less-gory past, when characterisation and location were more important.
On The Shelf, we talk to Mark Billingham whose latest novel, The Dying Hours (Dying is a small but meaningful step back from dead) reveals the sensitive side of his series hero, DI Tom Thorne. Even its killer, while not exactly a nice man, has a very traditional motive.
Sophie Hannah, meanwhile, creeps through the psychological corridors enclosing an old-fashioned, bloodless, single-murder situation. No-one is spared; even the police question one another's motives. Excellent dialogue and some painfully funny set-pieces.
And finally, as a timely reminder of the days when the best crime writing was truly stylish, we look at the revival of the decade... the return of Jack Laidlaw, without whom the Tartan Noir division of crime fiction might not exist.
Not that Laidlaw would necessarily acknowledge the term; tartan, like shortbread, can be widely despised in areas of Glasgow, a city portrayed as luminously as Chandler's LA, by Laidlaw's creator, William McIlvanney.
I doubt you'd find a crime writer in the UK today who'd claim to produce cooler prose than McIlvanney, whose three Laidlaw novels have just been republished after more than three decades.
So why only three novels? Where did he go? Find out why Laidlaw disappeared - and why he's now returning - when we talk to William McIlvanney on Phil the Shelf.
And be assured that none of his titles so far includes the word dead.
Listen to Phil the Shelf on BBC Radio Wales this evening from 6.30pm, or catch up on BBC iPlayer.