Cat Whiteaway's A-Z of family history
Yesterday I returned a book to the library, The End Of The Alphabet by CS Richardson. It's a short book, an adult fable, which I didn't realise had also been made into a play for BBC Radio 4. Try it, it's a lovely book.
I was reading it while visiting my mum recently. One day, while having coffee in the garden, we tried to make our own A-Z of family history. Isn't that what all normal families do on bank holidays?
A-C
We quickly started with A for ancestry, adoption and archives. B for births, burials and baptisms. C for cousins, census, cemetery, coroner's records, civil registration, criminal registers, and how about Crockfords? It's a clerical directory, so you can identify churches and contact the current incumbent.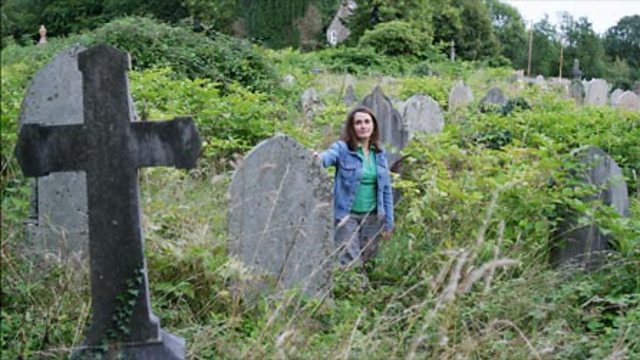 Churchyards and cemeteries can often get quite overgrown!
Getting a little carried away we imagined publishing a checklist for people who have just started their family history, to help them ensure that they are aware of the vast variety of types of resources available.
D-E
D for deaths, deeds, diaries. E for electoral registers, emigration, employment records and enumerators (don't forget most were English speaking and wrote down anglicised versions of Welsh names).
F
F for family history societies and family history, fairs (of which there are plenty over the summer months) and foundlings and Familysearch.org; the home of the Church of Jesus Christ of Latter-day Saints, a vast collection of genealogical records that includes the names of more than three billion deceased people.
G
G for Genes Reunited, General Registrer Office (GRO), Guild of One Name Studies obviously, but perhaps not so obvious is Gathering the Jewels, a site containing 30,000 images of objects, books, letters, aerial photographs and other items from museums, archives and libraries throughout Wales.
H-I
H for heraldry, hearth tax and human error! I is for inquest, immigration, indexes and specifically the International Genealogical Index (IGI) which can be searched free via FamilySearch.org.
J
And then we started to struggle. J is for..? Any suggestions welcome.
K-L
K was only for kilts and knights until kith and kin popped into my mind. L is for Latin, land taxes and libraries. If you have time this summer why not take the long and windy road and pay a visit to the stunning National Library of Wales in Aberystwyth. Even if you don't find an ancestor you can enjoy the exhibitions, the café and the views.
M-N
M was easier: murderers, mariners, military, marriages, monumental inscriptions, maps, memorials and don't forget your magnifying glass! N has to be newspapers but don't underestimate the power of a note pinned to a notice board.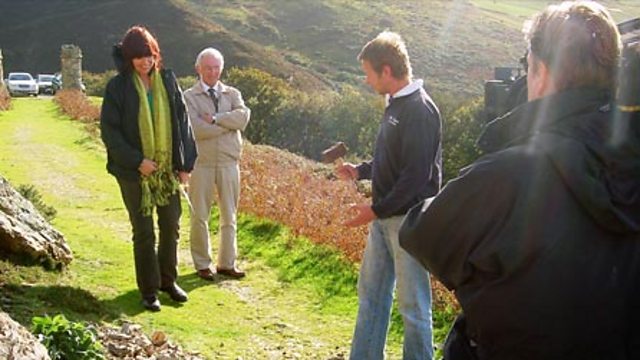 Janet Street-Porter trying her hand at her great grandfather's occupation of sett maker
O-P
O for obituaries, occupations, orphanages, but you must never forget oral history. We were overwhelmed with options for P - parish, probate, photographs, ports, pensions, passports, patronymics (the system in Wales whereby individuals were identified by the name of their father, deserving of its own blog post to fully explain it) and don't forget your pencil (always preferred when working in archives).
Q
For Q we quickly quashed quaker, quirky, questions, quotes, quills, and even the Queen and settled on quarters (civil registration events are recorded in quarters and so a birth in November 1912 might not show up until the March quarter of 1913).
R
R for royalty (why is it that people would rather have a murderer than a royal in their family tree?) and for religion, crucial if you are searching parish registers before 1837.
S-T
S for second cousins (the issue of your grandparents' siblings), schools, street directories, surnames and the Society of Genealogists. T for tithe maps, transcriptions and the National Archives at Kew if you fancy a trip to London (best left until after the Olympics perhaps).
U-V
And then we really, really struggled. U is for urchins, university alumni and uniforms (there are people who specialise in identifying military and other uniforms). V for vicar, verger and votes (from 1918 women aged over 30 could vote, this was lowered to 21 in 1928 for both sexes and again in 1969 from 21 to 18).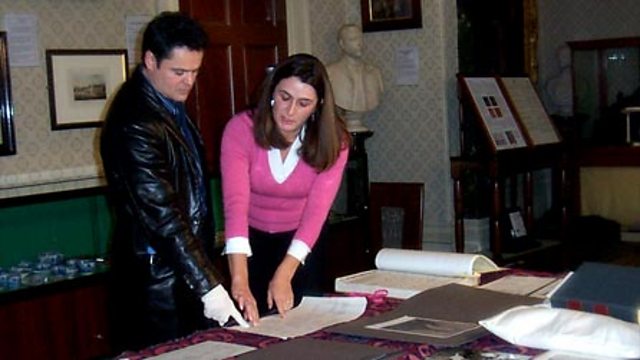 Donny Osmond gets to wear the white gloves at Cyfartha Castle
W
W for workhouse, wills, window taxes and Archives Wales, an online catalogue of over 7,000 collections of historical records in the holdings of 21 archives in Wales. And those white gloves you get asked to wear when looking at old precious documents to help preserve them, which make you feel privileged and have the magical power of turning the moment into slow motion (or is that just me?).
X-Z
X marks the spot where your illiterate ancestor signed their name. Y is for year of birth; always to be taken with a pinch of salt and Z, well Z is the end of the alphabet.
But unlike coming to the end of the alphabet it isn't possible to get to the end of your ancestry. No matter how hard you try there will always be an elusive person or record that is just beyond your reach. However, never give up on because new records go online every week and errors are constantly being corrected so you never know.