Freddie Mercury, born 5 September 1946
Getting into Queen was the first musically-independent thing I did. When I was about 10 I diverted myself from my parents' record collection and found a band that I loved and they - not to put too fine a point on it - hated. It was something of musical liberation, in retrospect.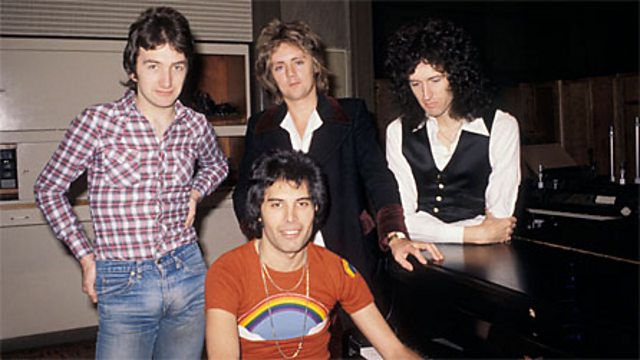 Queen
Freddie Mercury, born Farrokh Bulsara in Zanzibar, East Africa, would have been 65 on 5 September. Urban legends abound about Mercury, but regardless of the more salacious rumours, he was a type of frontman the world lacks these days. The music industry simply doesn't allow people to accrue the kind of wealth that gives the opportunity to flounce about the world's stages in crowns and gowns, with multiple costume changes and a cornucopia of leotards.
Apart from Lady Gaga.
In celebration of his would-be birthday I've been looking back at Queen's gigging history in Wales. Surprisingly, they never played the National Stadium at Cardiff Arms Park, and played their last Welsh show on 10 September 1976, 35 years ago, at Cardiff Castle.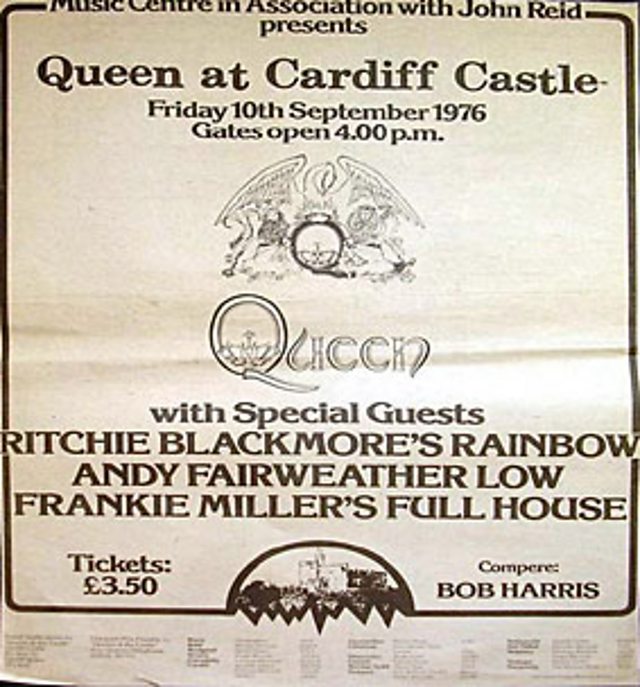 Poster for Queen at Cardiff Castle. Photo from www.queenconcerts.com
At that show, as you can see from the poster, Rainbow were meant to play, but pulled out when it became clear that the venue was unable to accommodate their 35ft high rainbow stage prop. Perhaps they couldn't get it through the portcullis entrance at Bute Park. Manfred Mann stepped in and Andy Fairweather-Low of Amen Corner also supported.
Queen's previous Welsh appearance was again in Cardiff, at the Capitol Theatre on 19 November 1975, just as Bohemian Rhapsody was being released. Bo Rhap was, incidentally, partly recorded at Rockfield Studios in Monmouth.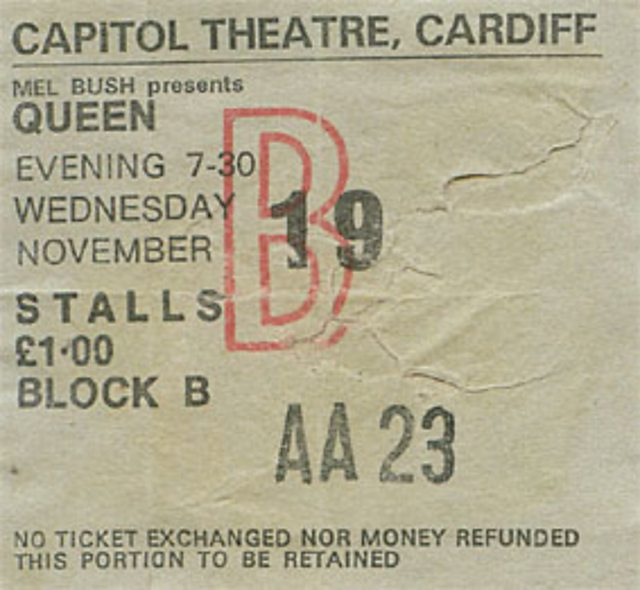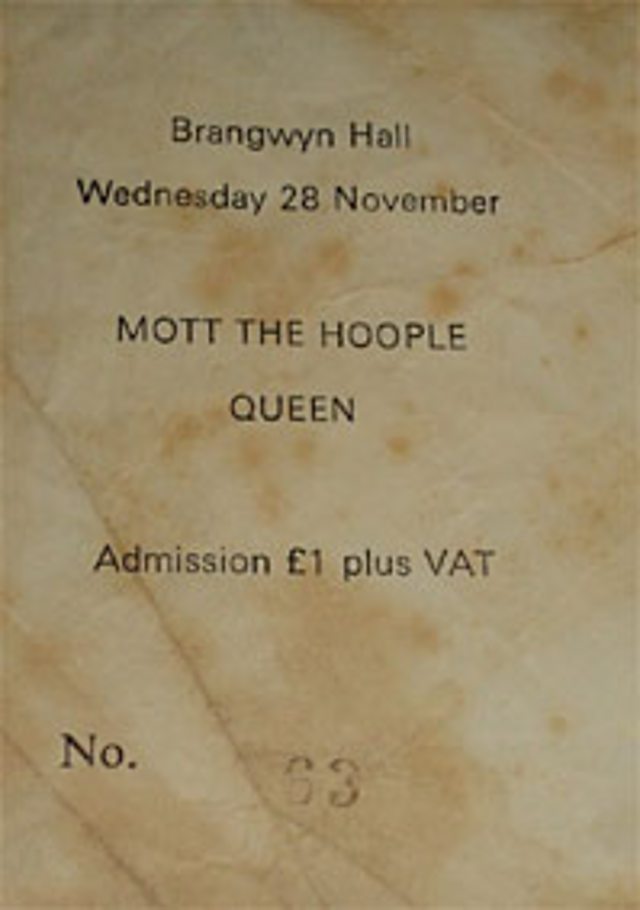 Ticket for Queen at Swansea's Brangwyn Hall. Photo from www.queenconcerts.com
No concert footage exists of the Welsh shows, but if you were at any of them please comment below!
Were you there? If you want to have your say, on this or any other BBC blog, you will need to sign in to your BBC iD account. If you don't have a BBC iD account, you can register here - it'll allow you to contribute to a range of BBC sites and services using a single login.
Need some assistance? Read about BBC iD, or get some help with registering.