John Peel, born 30 August 1939
John Peel would have been 72 today and, although not from Wales, he did a lot for Welsh bands over the years. He supported both English- and Welsh-language acts and publicised acts being overlooked by the mainstream media.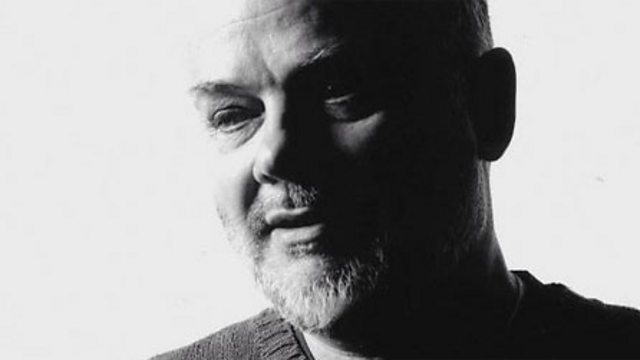 John Peel, born 30 August 1939
Peel was rightly famed for giving airtime to bands out on limbs, whether political, linguistic or musical. Sometimes that enthusiasm gave us the unlistenable, but largely it gave us vital music that was vastly more influential than its sales might suggest.
It was also influential because of the very fact it was being played at all: that a DJ on national Radio One was willing to play Datblygu, Llwybr Llaethog or MC Mabon gave encouragement when all others were looking the other way.
Dyl Mei, producer and musician, says: "As most of the welsh media ignored a whole underground happening in Wales during the 1980s, he gave it the time of day. Thank god. Without that attention, you could say that the majority of Welsh language music bands would still sound like Cliff Richard or Bros".
For English-language bands Peel was also important. Airplay on his show was the first rung on the ladder that could potentially result in the kind of exposure that might make making a living in this art form a reality. People who wanted gold lamé pants and Italian marble baths didn't care about a Peel play, but people who simply wanted to pay their rent were grateful for the attention he paid them. It sometimes led to greater things.
From 1967 to 2004 he ploughed his lone furrow. Here are the Welsh acts to whom he gave sessions:
The Crimea
Fflaps
The Flying PicketsGene Loves Jezebel
Deke Leonard
The Loves
Murry The Hump
Mal Pope
This morning I spoke to writer and musician Everett True about Peel's enthusiasm, especially for Welsh-language acts. True has reprinted on Collapseboard his Plan B eulogy to Peel. An extract of it appears here:
I never envied him, always admired him: felt that just once - just for one time - someone from our side had managed to slip through and infiltrate the mainstream. That he followed his own path was undeniable, that he continued to follow it, uncaring of what those with the power to make his life exceedingly difficult thought, was incredible. And he continued to follow his enthusiasm for music all the way through his life.
There's not a lot I can add to that sentiment, but if you would like to comment, if you have your own memories of Peel, feel free to do so. If you want to have your say, on this or any other BBC blog, you will need to sign in to your BBC iD account. If you don't have a BBC iD account, you can register here - it'll allow you to contribute to a range of BBC sites and services using a single login.
Need some assistance? Read about BBC iD, or get some help with registering.