Saddle up for evening of pedal powered cinema
Theatre company Cytser is not shy when it comes to unusual settings for screening cinema. They've previously invited audiences to don hard hats and venture into deep slate caverns and now they are planning an evening of cinema about bikes powered entirely by bikes.
The event is taking place at the Coed y Brenin mountain bike centre in the heart of Snowdonia's forest on Saturday 23 February.
The power for the output source, projectors and sound for the screening will come entirely from the whirring of pedals and members of the audience will be asked to help by hopping aboard an energy trailer supplied by Dan Gifford of Machynlleth.
Audiences will then be treated to an evening of cycle-themed cinema from emerging young Welsh film maker Will Sanders and the international daredevil bike rider Lucas Brunelle.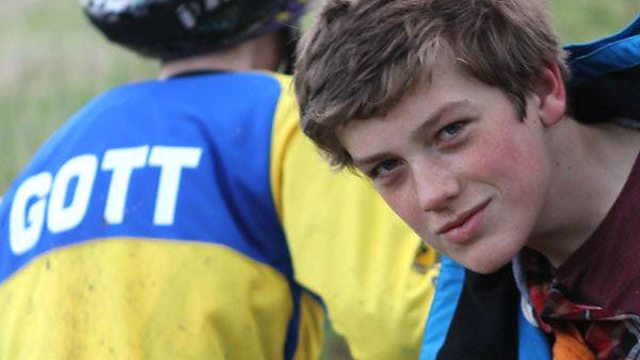 Film maker Will Sanders
At just 15, Will has the sort of talent which makes us older, more technophobic people green with envy.
A keen mountain-biker who spends all his spare time whizzing around the muddy trails of Snowdonia, he has chosen to document his favourite activity for a series of short videos he then uploads onto the web.
The films, many of which are viewable via the website Pink Bike, capture the thrills of the trail, the speed, atmosphere and camaraderie with other riders.
It is perhaps no surprise that Will, from Machynlleth, loves free-wheeling - his father is the famous motorcycle adventurer Nick Sanders and holds the record for riding around the world in 19 days and also the double transit of the Americas in 46 days.
I spoke to Will ahead of the screening and he told me has created around 50 short films and has largely trained himself to shoot and edit and now helps his dad to edit his films.
"We go out on mountain bikes together - Dad used to be professional racing cyclist but he's not as fit as he used to be so I enjoy racing him.
"I'm out on the trails as often as I can be and film pretty much every weekend. My friends are always really happy to help out.
"Recently I have been developing my photography skills and I'm about to start working on a longer documentary about the history of mountain biking in the area, focusing on people who have been involved since the start."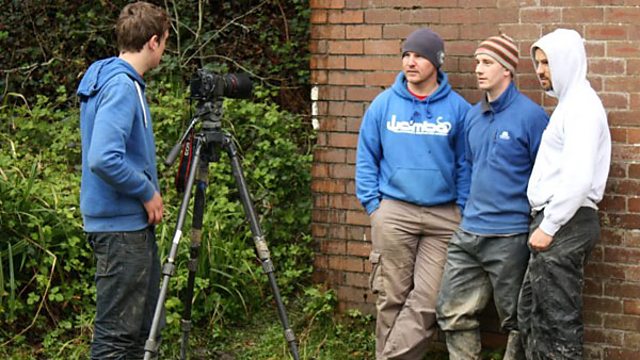 Will Sanders during filming
The evening's feature presentation is Line Of Sight by the American filmmaker and adventurer Lucas Brunelle.
Filmed from Brunelle's helmet camera it shows the inside story of underground bicycle racing in countries across the globe.
Watching the trailer, it's not for the faint-hearted as many of the alley cat racers seem to be taking their lives in their own hands, cycling headlong against the flow of traffic, narrowly missing pedestrians and apparently hell-bent on victory at any cost.
Cytser's Artistic Director, Ian MacKenzie-Thurley said they hope the evening will prove popular with cyclists and non-cyclists alike.
"So many people are into biking for fun, to get around and also to keep fit.
"These short films, as well as Line Of Sight, are going to appeal to everyone who enjoys cycling, and it should be a very entertaining evening."
Cytser – The Constellation Project has joined up with the Forestry Commission in Wales and the Film Agency for Wales for the project.
For more information and tickets phone the Coed y Brenin Visitors Centre on 01341 440 747.