Cold snap with more freezing fog
The cold snap this week has produced plenty of frost plus warnings of freezing fog. Freezing fog is one of several different types of fog.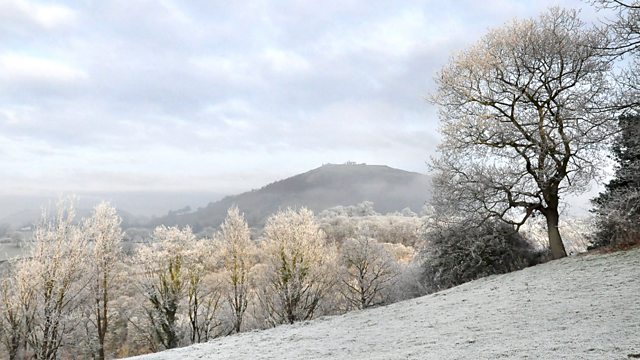 A frosty Dinas Bran by Dave Roberts from Pen-y-Coed.
When temperatures drop below freezing, tiny water droplets in the air are made up of super-cooled water droplets - which remain liquid even though the temperature is below zero Celsius.
Super-cooled water droplets remain in the liquid state until they come into contact with a surface upon which they can freeze.
As a result, any object the freezing fog comes into contact with will become coated with ice also known as rime.
Rime is a rough white deposit formed of feathery ice crystals. It can often be seen on vertical surfaces exposed to the wind - like lamp posts, fence posts, overhead wires, pylons and transmitting masts.
Ordinary dense fog is bad enough and can make driving conditions hazardous but freezing fog can be worse with ice forming on car windscreens and slippery roads.
A few more freezing fog patches are expected tonight, mainly in Powys and the Marches together with another widespread frost.
Temperatures in Mid Wales will fall as low as minus 6 Celsius but the cold snap is on its last legs.
By Friday, it will have turned milder but windy and wet with heavy rain clearing to showers.