The weather has been dry and settled recently with high pressure bringing us plenty of sunshine and frosty conditions over the weekend.

You'll be pleased to know that Aberporth in Ceredigion was the sunniest place in Wales yesterday with 8.1 hours of sunshine!
Last night the temperature fell to -6 Celsius in Cardiff, -8 in Tredegar, -9 in Capel Curig and -10 at Llysdinam in Powys - the lowest recorded this month.

It was so cold over the weekend that sea water even froze on the Menai Strait!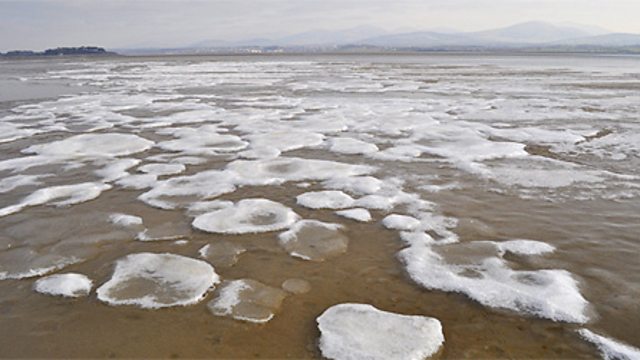 Frozen surface sea water on the Menai Strait at Traeth Melynog by Gareth Roberts.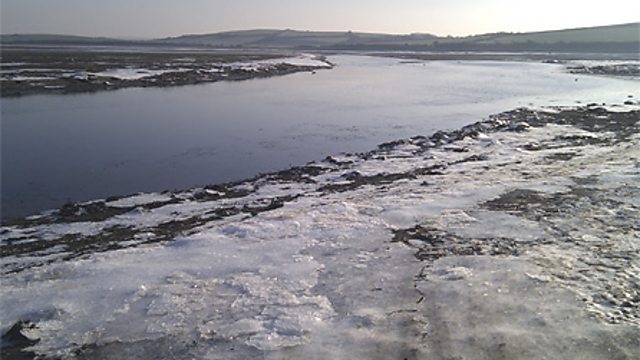 Paul Glover took these whilst walking the dog on Saturday at the mouth of the River Alaw, near Holyhead.The river water was freezing as it went into the sea.
But the cold and frosty weather is on its last legs. A change in the month tomorrow (February 1st), will also see a change in the weather.
Winds from the Atlantic will bring milder air and some rain at times. The wind will pick-up during the week and into the weekend - becoming strong to gale force at times and there should be plenty of stormy weather to keep surfers happy.

At the moment, Thursday looks to be the driest and sunniest day of the week ahead.

Derek