Patagonia and The Trip at the London Film Festival
The BFI London Film Festival is now underway in England's biggest city, yet there is a small slice of Welsh representation among the many visual delights on show.
Firstly, Patagonia is the exciting new project by Welsh director Marc Evans, best known for his psychological thriller My Little Eye. It will be screened at the festival under the New British Cinema banner.
Patagonia stars a wealth of Welsh talent including the Bafta Cymru award winning Nia Roberts, Brothers And Sisters star Matthew Rhys, Matthew Gravelle and Rhys Parry Jones. The film also sees the acting début of Welsh songstress Duffy, and is set for release in cinemas in March 2011.
The film explores the cultural and linguistic connection between Patagonia and Wales through the stories of two women - one looking for her past, the other for her future.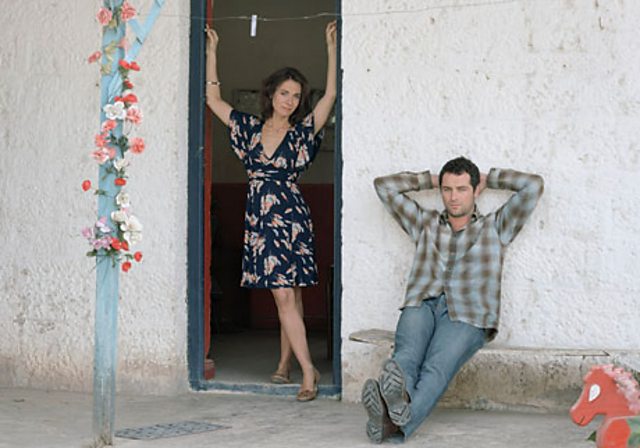 Nia Roberts and Matthew Rhys in Patagonia
In Cardiff, actress Gwen (Roberts) and her photographer boyfriend Rhys (Gravelle) are having relationship problems. As he embarks on a project photographing Patagonian churches, Gwen accompanies him on the trip that will make or break their relationship - especially as she falls for their guide in south America - the young, handsome and carefree Welsh Patagonian Mateo (Rhys).
Meanwhile in Patagonia, elderly Argentinian native Cerys (Marta Lubos) cons her introverted young neighbour Alejandro (Nahuel Perez Biscayart) into accompanying her on a pilgrimage to her ancestral homeland. Initially a reluctant chaperone, he begins to appreciate the old woman and her motives, eventually enjoying the journey, particularly after he meets Welsh student Sissy (Duffy).
Also in the New British Cinema categeory of films at the festival is The Trip. Michael Winterbottom directs funnymen Steve Coogan and Baglan's finest Rob Brydon in what is billed as "a beautifully improvised comic road trip through the north of England".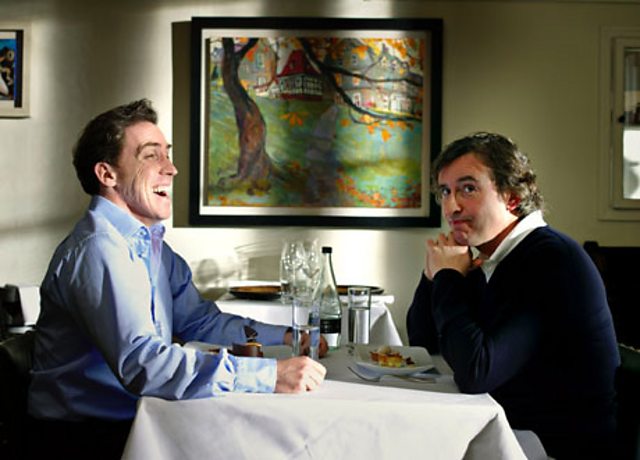 Rob Brydon and Steve Coogan in The Trip. Photo: BBC/Revolution
The Trip will take the form of a six-part series on BBC Two this autumn, but for the purpose of the film festival it has had the feature length treatment.
The comedians play "loose versions of themselves" in the comedy drama, which sees Coogan commissioned by The Observer newspaper to take a road trip through the Yorkshire Dales and the Lake District to review some of the regions' most notable restaurants. He asks Brydon - never one to turn down a free lunch - to accompany him as a last minute stand-in when his girlfriend bails from the tour.
The odd couple find themselves debating the big questions of life over a series of culinary delights and almost inevitably, find themselves bickering like a pair of toddlers.
The 54th BFI London Film Festival runs until 28 October. Read more about the festival, including the launch with British actors Keira Knightley and Carey Mulligan, on the BBC News website.