Artists poised for first ever Ceredigion Arts Trail
Ceredigion's first arts trail will open tomorrow, with more than 100 artists pooling their creative talents.
For the next month painters, potters, sculptors and jewellery makers will be popping up in a raft of unexpected places to showcase their talents.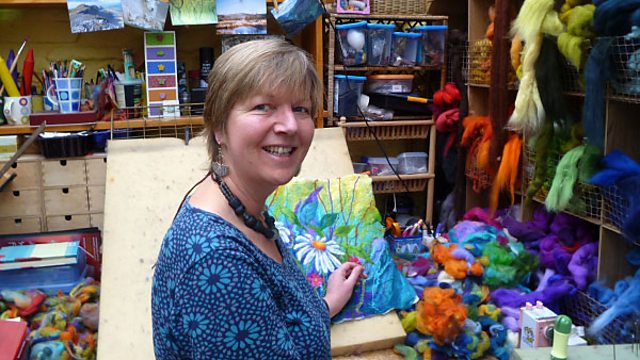 Felt artist Ali Scott will be exhibiting at Dolgeiniog, Blaenpennal in Aberystwyth
From easels on the beach to pop-up exhibitions on boats and in chapels, shops, pubs and cafes, the range of crafts on offer is staggering.
And the turn-out by artists is all the more impressive when you consider the event is in its infancy.
Organiser and sculptor Alison Lochhead said: "I'm so impressed with how people have responded to getting involved.
"The idea came up about eight months ago when I was talking to colleagues and we thought Ceredigion must be one of the few counties in Wales not to have a county-wide arts trail. There has been one in Cardigan but we thought we'd try and see if people were prepared to collaborate across a wider geographical area.
"It started from one email and just took off from there. The response has been amazing."
Alison, who works in mixed media, including ceramic, cast iron and wood, said she feels this year has only scraped the surface of the creative talent the county has to offer.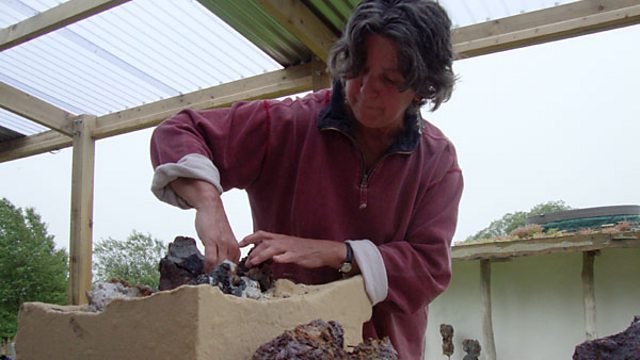 Sculptor Alison Lochhead
From Friday 17 August until Sunday 16 September, visitors will be able to browse work by an astounding range of artists by visiting their studios and galleries, as well as taking part in one-off art workshops and music events.
One of the dates visitors can look forward to is the Borth Big Art Day on 31 August when arty happenings will be scattered throughout the whole village, with installations on the beach, a van turned into a blackboard for drawing, beach sculptures and pebble painting as well as workshops with the felt-maker Ruth Packham.
Several of the events see local arts groups exhibiting together, with shows by the Aberystwyth Printmakers, the Llanarth Art Group and the New Quay Art Club. The artists and musicians who work at the Treehouse Cafe in Aberystwyth have joined together for a collective showcasing paintings, sculptures, murals, cartoon trails and musical events.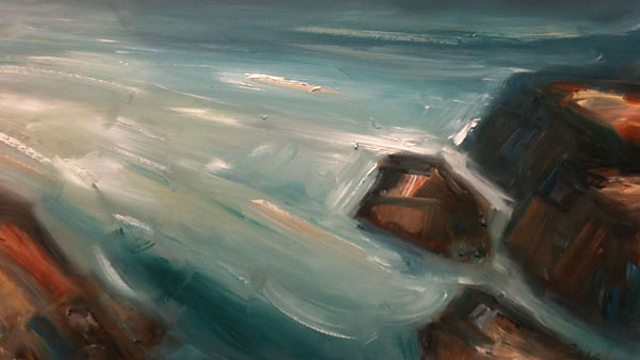 Esther Eckley's painting of Dyllborth, Llyn Peninsula. Esther will be exhibiting at Arad Goch, Bath Street in Aberystwyth
On 27 August people can view ceramics by Rosemary Cripps on board a boat at New Quay, on 15 September in Aberaeron there will be performances in the Brazilian martial art Capoeira, while on various dates there will be harp workshops at The Pwerdy Powerhouse in Llandysul and a collaborative chalk pavement drawing is taking place in New Quay on 27 August.
For those wanting more information on how the trail works and the wealth of talent on offer, an artist will be present at the museum in Aberystwyth every day to provide an information hub and offer advice.
The trail has been entirely self-funded, with contributions from the artists themselves and the help of 40 local sponsors.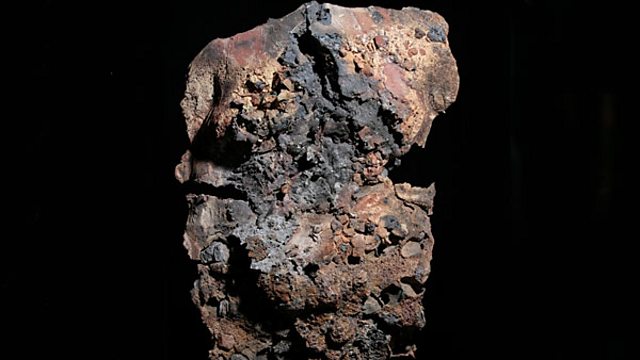 An example of Alison Lochhead's work
Alison said: "By collaborating in the art trail, we hope to raise awareness of local artists and our work, and at the same time highlighting Ceredigion's contribution as a vibrant, thriving cultural and commercial hub of west Wales.
"It's a real opportunity for people to see the creative talent on offer here because there are not that many platforms for showing it off otherwise.
"We hope to team up with the Cardigan group and expand the range of events next year too. I think this is just the tip of the iceberg."
The Ceredigion Arts Trail runs from 17 August to 16 September. For full details, visit ceredigionarttrail.org.uk.