Ancient narratives come to life in National Storytelling Week
As one of the oldest art forms, storytelling continues to be all around us today. It touches every part of our lives, in books, films, paintings, radio and television. And this Saturday marks the start of National Storytelling Week.
In the media-rich times we live in, there is still something magical about the simple sharing of a story. Stories spring to life when told in person. There is a special connection between teller and listener that feeds the imagination.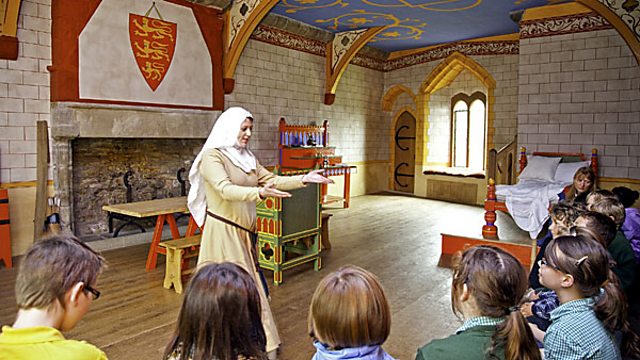 Storytelling at Chepstow Castle (photo: Cadw)
Dylan Adams, one of the storytellers taking part in events this weekend, talked to me about its power.
"When someone is telling a story in front of you anything can happen. You are engaged in a way that technology simply can't achieve. There's some kind of energy about it.
"It's the fact that the person can improvise and change the story. You never know exactly where a story is going to go. Each story can react to the audience and involve the audience."
Stories also help us define who we are and can be passed on through the ages, connecting us with past generations. As an 18th century Welsh language poem, The Ballad of the Old Man in the Woods, put it:
"An old grey man in the corner said:
'I heard my father tell a tale;
He heard it from his grandfather,
And I remembered it from him.'"
The rich literary tradition of written poetry and prose in Wales dates back to the sixth century but Welsh storytelling flourished before this. Through the earliest Welsh language, oral storytelling thrived and folk tales have been passed on in unbroken succession to the present day.
This ancient tradition dates back to a time when there were professional storytellers in Wales. The earliest historic sources told stories of romance and adventure, such as the Mabinogion, a collection of 11 tales documented in the 11-13th centuries. Ancient narratives often attempted to relate historic events or pass on a message of wisdom.
Talking about the art form in Wales, Dylan Adams said: "There has been a tradition of oratory, of using sound expressively in Wales, and this might manifest itself in acting, singing or storytelling."
National Storytelling Week was set up in 2000 to promote the awareness and practice of oral storytelling. Adams said: "National Storytelling Week helps put storytelling on the map. We learn through stories and always have learned through stories. It feeds reading and a love of literature. These things we know are important educationally.
"Storytelling also supports community and family, talking to each other and sharing quality time together. Storytelling is part of all of us. There are professional storytellers, but everyone is a storyteller. We all should be telling stories, especially to young people."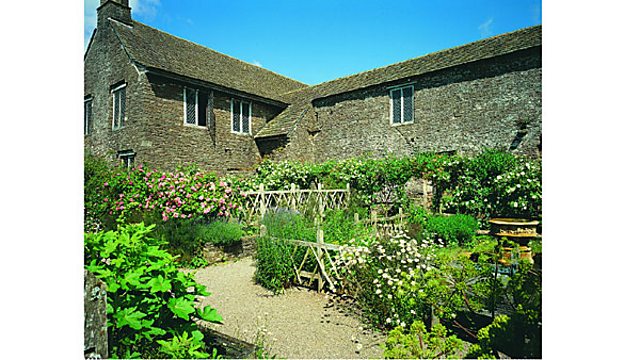 Tretower Court (photo: Cadw)
As National Storytelling Week begins this weekend, storytellers from across Wales will be telling tales derived from traditional myths, legends and fairy tales. Storytelling sessions will be taking place across 15 Cadw historic sites this Sunday, 27 January, from 11am-4pm at each site.
The sites include: Castell Coch, Blaenavon Ironworks, Tretower Court, Caerleon Roman Fortress, Tintern Abbey, St Davids Bishop's Palace and Beaumaris, Caernarfon, Conwy, Criccieth, Denbigh, Caerphilly, Chepstow, Raglan and Kidwelly castles.
Stories featured are suitable for all ages. These drop-in sessions lasts up to 30 minutes and no booking is required.
Visit Cadw for more information or follow @CadwWales on Twitter.