Wonder of Welsh landscapes to feature in National Dance Company Wales' autumn tour
The breathtaking beauty of Wales' watery vistas has inspired a new dance commission by the New York choreographer Stephen Petronio which will feature as part of National Dance Company Wales' 30th birthday programme.
Water Stories will see dancers moving against a backdrop of stunning beauty spots like Lake Vyrnwy, River Tryweryn, Barmouth and Cadair Idris as they interpret the fluidity of water through their own bodies.
Stephen told me that after his last piece for NDC Wales, By Singing Light which borrowed from the poetry of Dylan Thomas, he was keen to once more connect with something rooted in Welsh identity.
He said: "In my imagination, I think of Wales as being filled with these stunning areas of water. Having met the photographer Matthew Brandt and seen the techniques he uses, I knew he had to be involved in this project.
"He has this wonderful way of tampering with the images during the development process, using water he has collected from the places he has recorded which creates such beautiful images."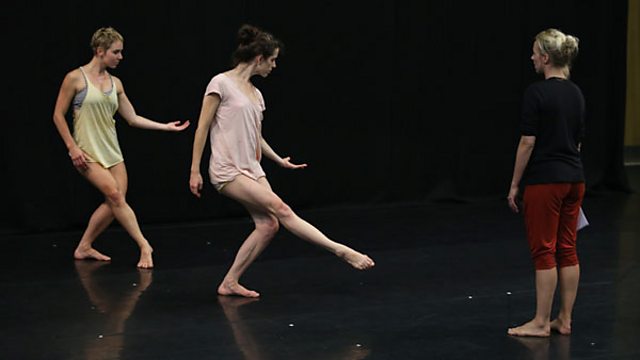 In rehearsal for Water Stories. Photo: Fairyodd
Matthew was commissioned to travel around Wales capturing reservoirs, coastlines and rivers on film to feature in the video background for the piece.
It is also accompanied by a score created by Atticus Ross who along with Trent Reznor has produced albums for Nine Inch Nails and created scores for films like The Girl with the Dragon Tattoo and The Social Network, for which he netted an Oscar for Best Original Score.
Water Stories is an abstract piece and will see the 10 dancers translating the physical properties of water and how it freezes, flows and bursts through their own movement.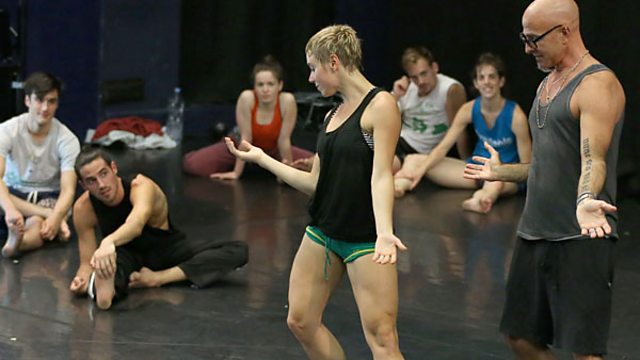 Water Stories rehearsal in the Dance House. Photo: Fairyodd
Stephen added: "It is non narrative and will see the dancers conveying the still deep coolness of a lake or the branching strands of water flowing down a river bed.
"It has been very exciting to have Atticus on board and I think he was itching to do something like this which is purely art-driven.
"I tasked him with creating music that can convey flowing rivers and he came back with a beautiful score which will carry the audience like a current."
This is Stephen's third collaboration with the company and he is very complimentary about its dancers who he says have approached his work with eagerness and a willingness to bring their own ideas to the creative process.
He said: "I hope the audience enjoy it and appreciate it as a fast, rolling, flowing stream of humanity."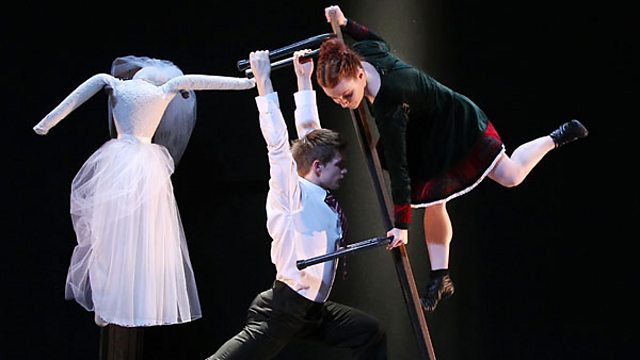 Dancers during a performance of Noces. Photo: Roy Campbell-Moore
Also on the triple bill will be work from the choreographers Angelin Preljocaj and Eleesha Drennan.
Angelin has created what is described as an "astonishing spectacle of evocative movement" set to Igor Stravinsky's exquisite Les Noces.
Meanwhile Eleesha presents Virtual Descent alongside an original score by Mark Bowden which is performed live by percussionist Julian Warburton and the Royal Welsh College of Music and Drama's Symphony Orchestra.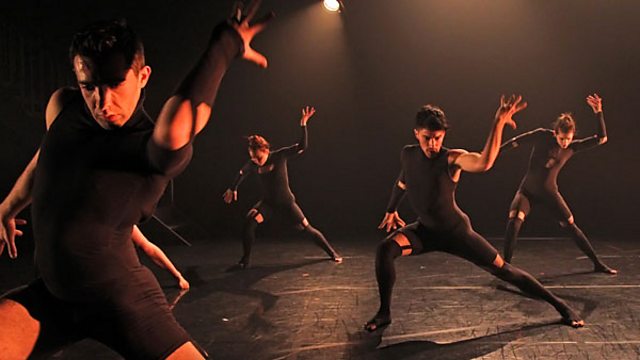 Dancers performing Virtual Descent. Photo: Roy Campbell-Moore
The autumn tour kicks off in Newtown on 3 and 4 October and there will be special performances at Wales Millennium Centre in Cardiff on 5 and 6 November as well as performances in Brecon on 26 and 27 November.
The tour will also visit Scotland and England, with dates at the Royal Opera House in London from 30 October to 1 November. See ndcwales.co.uk for more details.