Bringing art to Wales: The story of the Davies sisters
In Bringing Art to Wales: The Davies Sisters we set out on a quest. The Davies sisters of Llandinam in mid Wales have always seemed enigmatic. So rich, so shy, so reticent. We wanted to know them better, to tell their intriguing story, to describe the influences that drove them.
No women anywhere were quite like the Davies sisters. Gwendoline and Margaret inherited immense wealth on their 25th birthdays in 1907 and 1909. They were, perhaps, the richest young women in Britain.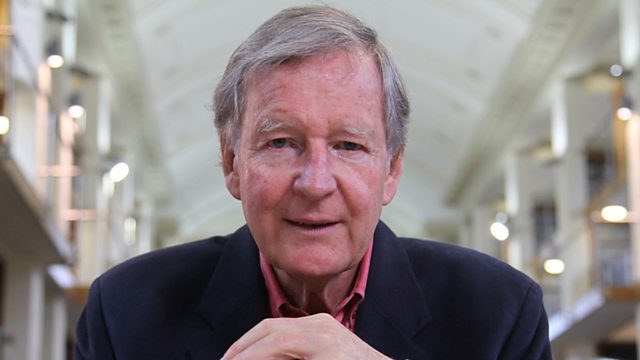 Trevor Fishlock
Their fortunes helped to build a new Wales. They supported the university, the national library and the national museum. They promoted the growth of music. Meanwhile they gave copiously to charity.
But they are best known for the collection of paintings and sculptures that put Wales on the international art map. At the end of their lives they bequeathed it to the people of Wales, a gift of beauty and an act of love. They believed deeply that art, like music, had inspirational qualities.
Their collection transformed art at the national gallery and museum in Cardiff: work by Renoir, Manet, Monet, Cézanne, Pissarro, Corot, Millet, Daumier, Whistler, van Gogh and Turner, arresting sculptures by Rodin and Degas.
The sisters were pioneers, out in front as collectors in Britain. Some of their paintings made the moustaches of the London art establishment bristle. Gwendoline bought Renoir's La Parisienne in 1913. And as the London Times remarked later, that took some courage.
The mild-mannered sisters never set out to put people's noses out of joint. They bought paintings because they loved them, pictures they could hang on their own walls and admire. They were not interested in the tyrannies of taste and art-buying fashion. They drew on their own well of art knowledge.
The Davies sisters embrace Impressionist art and embark on a new phase of collecting.
Their frequent travels in Europe gave them an education in the art of France and Italy. As collectors they were independent-minded, spending their own money, buying for love and pleasure. And they lent their pictures to exhibitions so that the public could share the pleasure.
They showed the same independent and determined spirit when they went to France during World War One and ran a canteen for soldiers. Returning to Wales they bought Gregynog Hall near Newtown and made it an oasis for debate and famous festivals. They set up their own private press producing beautiful books.
Among British art collectors at the beginning of the 20th century the sisters were the only women. And as female collectors they were a rarity in a world of art commanded by men. They never married. Their fortunes were created by their grandfather David Davies, railway builder and Rhondda coal tycoon. He followed his Calvinistic Methodist faith, his commitment to philanthropy; and his granddaughters did the same.
They knew exactly how their wealth was generated in the Rhondda and felt indebted. They were married to the family ideal of duty and giving. Gwendoline stopped buying art in 1926 because of the social and economic devastation in Wales.
I first saw their paintings when I was in my 20s, a dazzling revelation. The sisters were part of a family saga, of a human story unusual in the modern world of art. In their own way, doing their own thing, they were quiet revolutionaries. Getting to know them was a fascinating quest.
Bringing Art to Wales: The Davies Sisters is on Saturday 24 May, BBC Two Wales at 7.30pm.