All Shook Up! in south Wales
OK, hands up if you fancy watching a postmodern web-based sitcom about an ageing actor trying to make it as an Elvis tribute act.
No wait - don't run away. All Shook Up! is a film-within-a-film, a mockumentary by director Jamie Adams which stars Brian Hibbard, Siwan Morris and Richard Elis, and features cameos from Joe and Enzo Calzaghe.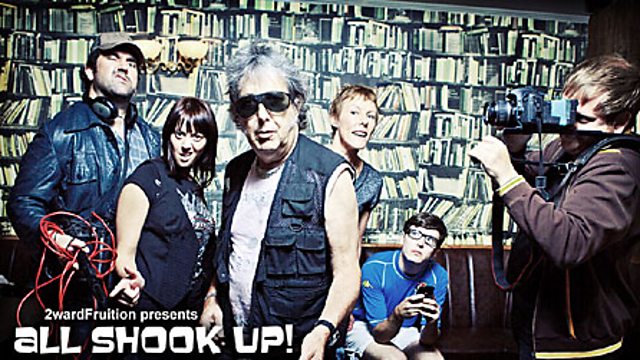 All Shook Up! was filmed in Cardiff, Porthcawl and Newbridge, and charts the efforts of filmmaker Norman Leslie (played by Elis) to capture the progress of actor Brian Hibbard (played by, well, actor Brian Hibbard) as he enters the Porthcawl Elvis Festival 2010.
On the day he meets Hibbard for the first time, it is clear that Leslie's true subject is his loving yet dysfunctional family. The film-maker falls for Hibbard's daughter Priscilla Anne (Morris), learns about the secret ambitions of anti-social son Dafydd (Alexander Vlahos), and has to deal with frustrated philosopher wife Joan (Ri Richards).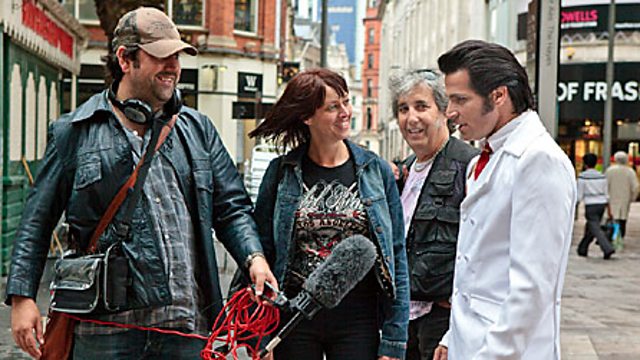 Described as "a very Welsh journey of love, loyalty, and lyric," it "wears its heart on its sleeve and praises the wonderful idiosyncratic characters that exist here in modern Wales". The series is showing from 10 September until 31 December, although the website is still to go live. There's more information on their Facebook page and Twitter account, and you can watch a teaser trailer on Jamie's Vimeo page.