Open Doors at the Winding House, New Tredegar
If you are planning to be anywhere near New Tredegar on Saturday 25 September between 12 noon and 3pm, make a note to visit the Winding House museum, and catch their Victorian winding engine in action.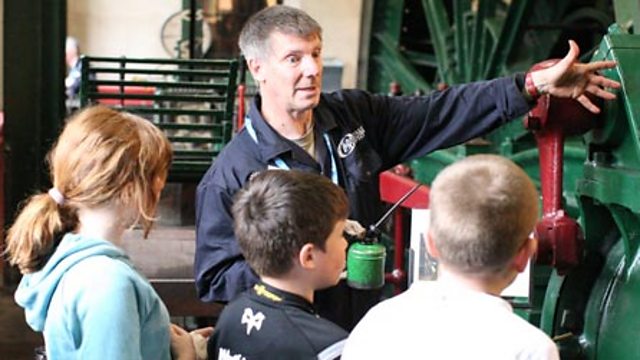 The Victorian winding engine was used to raise and lower the cages in the mine shaft at Elliot Colliery.
This museum is in a former colliery building that was originally part of the Elliot Colliery. At its peak the colliery employed around 2,800 people and produced over a million tons of coal every year.
Its Victorian winding engine was used to raise and lower the cages in the mine shaft, and these cages transported men and coal between the surface and the bottom of the pit.
On Saturday.the engine maintenance team will be on hand to answer any questions about the Victorian engine. Admission is free.
The museum also has exhibitions on the coal boom and how it changed the lives of the people of New Tredegar, as well as offering a wide range of activities, including historical talks and family fun days.
The Winding House is participating in the Open Doors initiative, which is the largest annual free celebration of architecture and heritage to be held in Wales.
Open Doors is organised by the Civic Trust for Wales on behalf of Cadw, the Welsh Assembly Government's historic environment service.
Feel free to comment! If you want to have your say, on this or any other BBC blog, you will need to sign in to your BBC iD account. If you don't have a BBC iD account, you can register here - it'll allow you to contribute to a range of BBC sites and services using a single login.
Need some assistance? Read about BBC iD, or get some help with registering.