Fflur Dafydd and Horatio Clare recreate Mabinogion tales
Fflur Dafydd and Horatio Clare are the latest Welsh authors to have put a contemporary twist on the medieval Welsh myths of the Mabinogion.
The New Stories from the Mabinogion series was launched by independent Welsh publishers Seren Books in 2009. The novellas in the series bring the essence of these often complex but magical tales, some of which are thought to date back to as early as the second half of the 11th century, to a modern audience.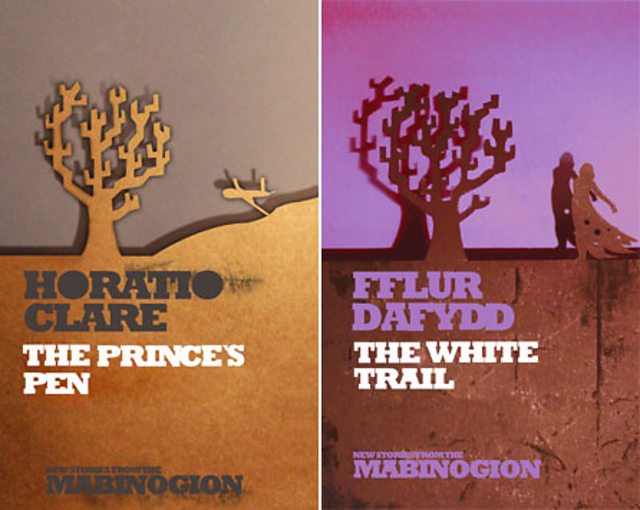 Cover images of Horatio Clare's The Prince's Pen and Fflur Dafydd's The White Trail. Images courtesy of Seren Books
Initial titles from Owen Sheers (White Ravens) and Russell Celyn Jones (The Ninth Wave) were followed in 2010 with two further books in the series by Niall Griffiths and former national poet of Wales Gwyneth Lewis.
Griffiths' The Dreams of Max and Ronnie recreated the tale The Dream of Rhonabwy while The Meat Tree by Lewis took Math son of Mathonwy, the fourth and most complex branch of the Mabinogion, as its base.

The four titles in Seren's New Stories From The Mabinogion series. Images courtesy of Seren Books.
Next Tuesday, 18 October, sees the official launch of the latest books, The White Trail and The Prince's Pen, at Chapter Arts Centre in Cardiff.
Dafydd's The White Trail is inspired by the Arthurian romance Culhwch and Olwen, which is believed to be one of Wales' earliest existing prose texts. You can read about the tale on our BBC Wales History website.
In Dafydd's story, which weaves together themes of love and revenge, Cilydd's heavily pregnant wife Goleuddydd seemingly disappears into thin air while at a supermarket. He ropes in his cousin Arthur, a budding private eye, to help him find her.
Bad news almost inevitably follows together with a mysterious warning to Cilydd not to re-marry. His adventure begins and involves, as the book's blurb explains, "a hunt for the son he never knew, a meeting with a beautiful and mysterious girl, and a glimpse inside the House of the Missing".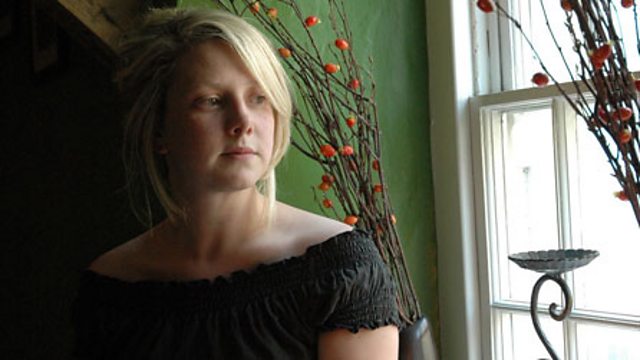 Photograph of Fflur Dafydd © Chris Reynolds
Meanwhile, Clare's novel gives a contemporary angle on the tale of Lludd and Llefelys. The Prince's Pen examines politics, faith and conflict in the contemporary world. The novella focuses on the characters Ludo and Levello, self styled kings of Wales who think of themselves as freedom fighters, and challenges ideas of insiders and outsiders in society, and also the enemy within.
Contact Seren or Chapter for more information about the book launch on Tuesday.
You can read more about Welsh myths, legends and the Mabinogion on the BBC Wales History website.