Gordon Stuart exhibition at Swansea's Dylan Thomas Centre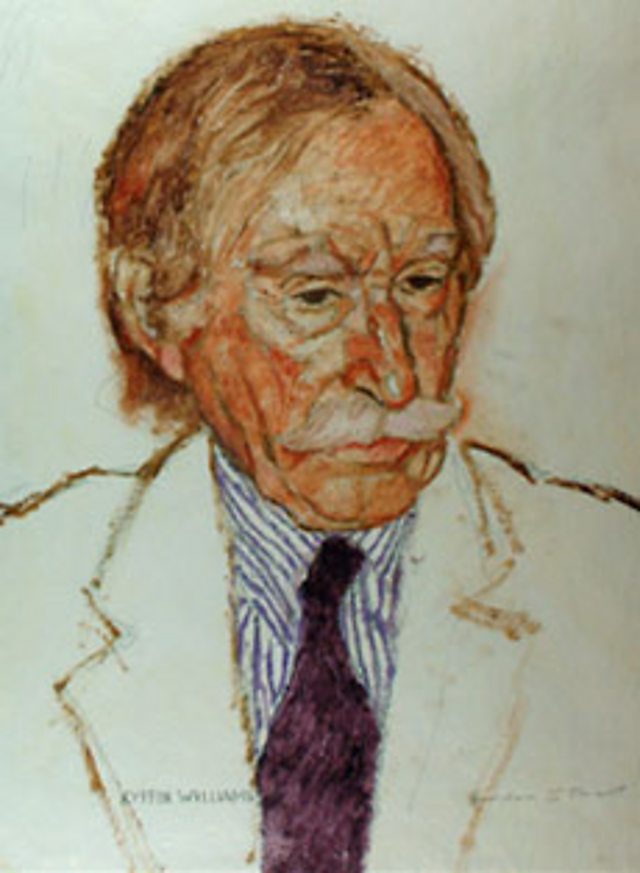 An exhibition of the portrait work of Canadian-born, Swansea-based artist Gordon Stuart is to go on display at the Dylan Thomas Centre in Swansea.
Gordon has been the artist in residence at the centre since 1995. He has painted and drawn an impressive number of figures from the different worlds of literature, art and politics, ranging from Seamus Heaney to Allen Ginsberg, Jimmy Carter to Beryl Bainbridge and Peter Blake to Aeronwy Thomas.
Stuart also has the distinction of painting the last ever portrait of Dylan Thomas from life, which hangs in the National Portrait Gallery.
Portraits of other Welsh figures that will go on display at the Dylan Thomas Centre include RS Thomas, Kyffin Williams, Catrin Finch, Will Roberts, Michael Foot, Dannie Abse, Peter Finch and Iris Gower.
Browse a photo gallery of some of the work in the exhibition on the BBC Wales Arts site.
Gordon Stuart - Studies for Portraits runs from 15 June to 11 July, and will be officially opened at 7pm on Wednesday 16 June.
Contact the Dylan Thomas Centre for further information and opening times. Read more on the exhibition on the BBC Local south west Wales website.
Feel free to comment! If you want to have your say, on this or any other BBC blog, you will need to sign in to your BBC iD account. If you don't have a BBC iD account, you can register here - it'll allow you to contribute to a range of BBC sites and services using a single login.
Need some assistance? Read about BBC iD, or get some help with registering.