Simon King will be broadcasting from this location sometime this week, so keep an eye out for the tern footage currently being filmed by our intrepid duo, Jamie McPherson and Jenny Price. More on that soon.
To the east lies Wylfa nuclear power station, which resembles a giant spaceship that has just crash landed at this wild location.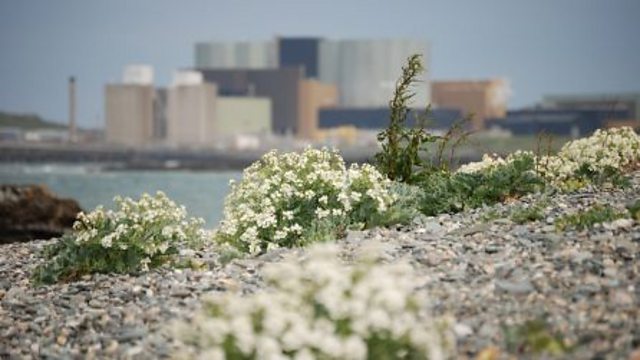 The pebble bank, known as Esgair Gemlyn, is formed by the process of longshore drift and alters shape as the tides and winds batter it each day.
Beyond the pebble bank lies a small, shallow lagoon filled with brackish water, containing two naturally occurring islands, perfect for nesting on.
Sea Kale: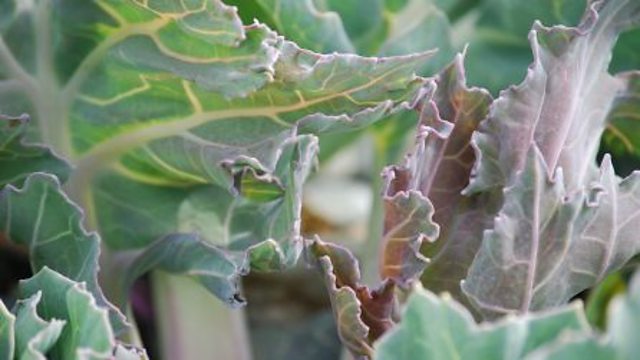 Clustered on these islands, is a large and internationally important sea bird colony, including breeding common and arctic terns.
The site is home to one of the UK's largest nesting populations of sandwich terns, with thousands of birds descending here each summer.
I'll go into more detail on terns in a future blog so don't panic!
The reserve is home to many other species of birds.
An oystercatcher strolls along the lagoon shore line: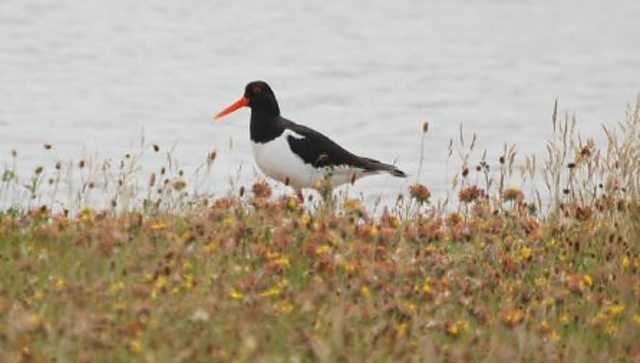 Shelducks, oystercatchers, merganser, ringed plover, herring gull, black backed gull, mallard and a variety of wading birds and ducks can also be found here as well as rare migratory species such as the sooty tern.
In addition to being a Wildlife Trust reserve, Cemlyn is a Special Protection Area, a candidate Special Area of Conservation and a Site of Special Scientific Interest
The crescent shaped bay at Cemlyn:
The shingle ridge and lagoon are owned by the National Trust but leased by the North Wales Naturalists' Trust, whose volunteers stand guard over the terns every hour of the day, scaring off any would-be predators and counting and monitoring the birds as they swoop in and out.
Gull
Links:
Cemlyn Bay on BBC Wales Nature