A chilly weekend ahead thanks to Arctic winds
The air is definitely cooler today and we're in for a chilly weekend with Arctic winds bringing a mixture of sunshine and showers.
The air will be unstable which means towering cumulonimbus clouds, heavy showers and hail and don't be surprised if you hear a rumble of thunder.
Some of the showers will be wintry in nature with sleet and snow; the snow falling mainly on higher ground above 200m or 600 feet.
A light cover or dusting of snow is likely on some of the hills including the Brecon Beacons and the Snowdonia mountains.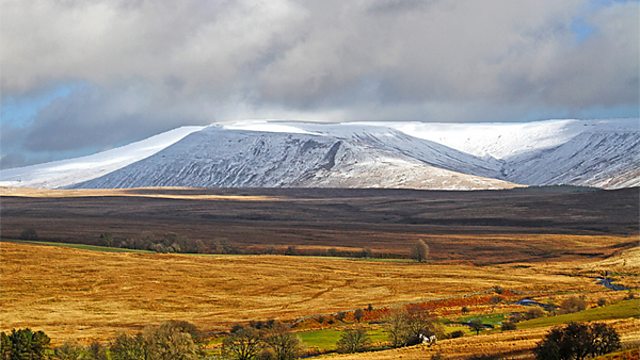 Snow covered Brecon Beacons by Mike Davies
Daytime temperatures will reach between 7 and 10°C and fall sharply in the rain with gusty winds.
Overnight, inland temperatures will fall close to freezing with a warning of icy patches from the Met Office.
Sunday night and into Monday will be the coldest with a widespread frost.
Inland, temperatures will drop below freezing perhaps dipping as low as -4 or -5°C in some rural spots by Monday morning.
Monday will start off dry and bright but rain will spread from the west during the afternoon with a brisk south-easterly wind.
So, it may be the start of spring but we're in for a taste of winter over the next few days.
Cold snaps aren't unusual at this time of year though and snow is actually more common at Easter than it is at Christmas!
Derek